Best Tools for Technical SEO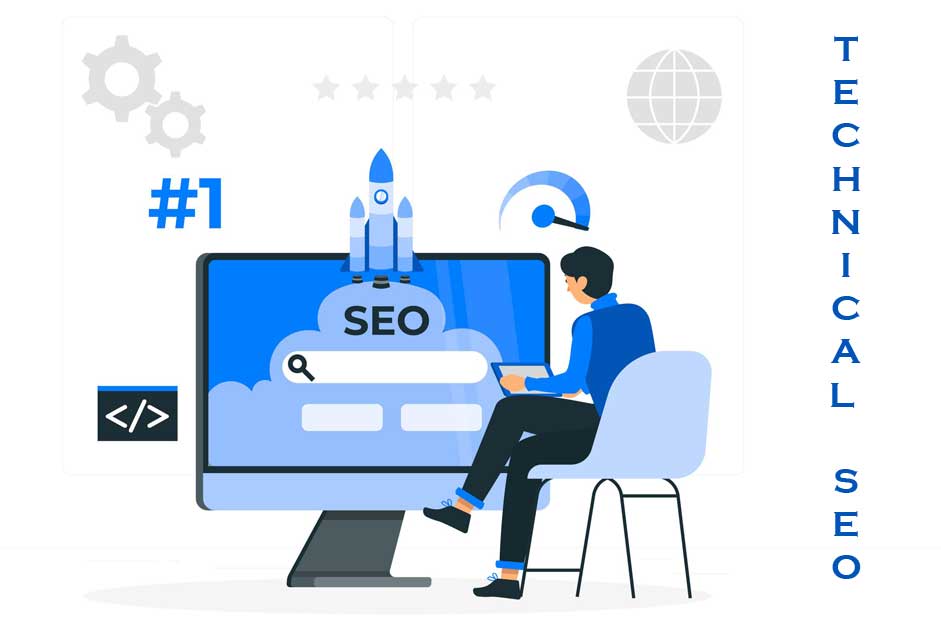 11 Best Technical SEO Tools
What is Technical SEO?
Technical SEO is the process of optimizing a website's technical aspects to improve the ranking of its pages in search engines. The cornerstones of technical optimization include making a website faster, easier to crawl, and understandable to search engines. This is very important because it can lead search engines to rank you higher.
What are the best Technical SEO tools?
The below mentioned 11 SEO tools will help you identify technical issues that may be affecting your organic search performance so that you can improve your results.
Screaming Frog SEO Spider is an advanced SEO site audit tool. This tool can be used to crawl small and extremely large websites. Screaming Frog can assist you in identifying the fundamentals, such as missing title tags, meta descriptions, meta keywords, large images, errored response codes, error URLs, canonical issues and many more.

Screaming Frog also helps you in identifying pagination problems, SEO implementation issues, analyzing website architecture etc.
Google Search Console is an online tool that allows webmasters to verify the progress of their websites' indexing and enhance the performance.

Google Search Console explains how Google crawls, indexes, and serves pages. This can help website owners in tracking and optimizing Search performance. If Google finds new concerns on your site, you'll receive an email from Search Console notifying you.
Google Analytics is a free web analytics service that tracks and reports on website traffic. You may use Google Analytics to learn more about your audience and discover which channels generate the most traffic to your website. The Audience section keeps you informed on the website visitors, age, gender, interests, devices, and geographic location.
Google's PageSpeed Insights, which combines speed measurements for both desktop and mobile, is critical for organizations looking to get their website page performance.

PageSpeed Insights does not always show the exact page speed. It uses approximations. It is recommended to utilize different tools for your investigation to obtain a complete view of what the website is doing.
Determining a website's mobile technical aspects is also critical for any website audit. When putting a website through its paces, Google's Mobile-Friendly Testing Tool can provide insights about the mobile implementation of a website.
Structured Data Testing Tool allows you to compare Schema structured data markup to data from Schema.org that Google supports. This is an excellent method for identifying problems with your Schema coding before the code is executed.
SEMrush is a tool package that helps you improve your internet exposure and uncover marketing information. Their tools and reports help marketers in SEO, PPC, Social Media Marketing, Keyword Research, Competitive Research, PR, Content Marketing, Campaign Management and many more. SEMrush is free with limited functionality.
Ubersuggest is an all-in-one tool for site auditing, domain analysis, backlink analysis, keyword research, and competition analysis. Ubersuggest offers a wealth of knowledge for free. It comes with hundreds of keyword suggestions, content ideas, a domain overview, a site audit, and backlink analysis.
Ahrefs has all the functionality you'll need to boost your website's ranking in search engine results pages. Its primary purpose is to analyze the backlink profile, SEO health, website ranking, and keyword ranking.
The MozBar is a free browser extension available in Chrome and Mozilla that allows you to access Moz's link metrics and site analysis tools right from the page.

MozBar is typically accessed via a toolbar, but it is also integrated into Search Engine Results Pages (SERPs). Its data comprises on-page metrics important for SEO, such as the contents of a webpage's title tag, alt text, meta robots, and so on, as well as insights into a webpage's and domain's link profile, such as Domain Authority or the number of backlinks.
BrightLocal is a professional all-in-one SEO reporting platform designed exclusively for local SEO data for businesses with one or more locations. You may examine all your local SEO statistics on a customized Location Dashboard using their platform: Keep track of your organic, local, and mobile rankings.