How to Conduct an Off-Page SEO Audit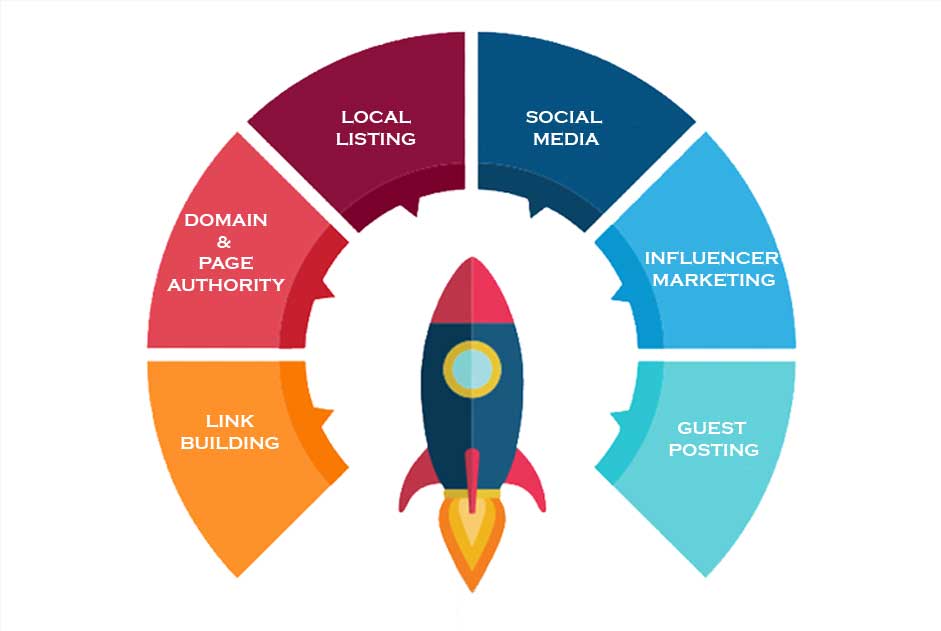 Image Credits – Alexa | blog
Off-Page SEO Checklist: 6 Tactics for Success
Off-Page SEO, also known as Off-Site SEO, is the process of increasing the popularity and reliability of your website by marketing through other websites. Off-site ranking factor optimization entails increasing search engine and user perceptions of a site's popularity, relevance, trustworthiness, and authority.

Off-Page SEO may not be enough to rank a page. If you want to rank a piece of content, you'll also need an On-Page and Technical SEO plan to make your complete site more appealing to search engines.
Step 1 – Check the Link Building Strategy
Given the importance of links in Google's algorithm, link building should be the backbone of any off-page SEO strategy.
How to analyze Backlinks?
Check Natural Links – These links are provided editorially without any activity on the part of the page owner.
Check Manually Built Links – These links are formed as a result of planned link-building activity. Getting consumers to connect to your website or requesting influencers to spread your content are examples of this.
Check Self Created Links – These links are generated through strategies such as including a backlink with optimised anchor text in an online directory, forum, blog comment signature, or press release.
Step 2 – Check the Domain & Page Authority and MOZ Spam Score
Domain Authority
Domain Authority is a MOZ-developed score (on a 100-point scale) that forecasts how well a website will rank in search engines. When comparing one site to another or analyzing the "strength" of your website over time, use Domain Authority.

Domain authority between 40 and 50 is considered average, between 50 and 60 is considered good and over 60 is considered excellent.
How to improve Domain Authority?
Follow SEO best practices

Title tags & Meta Description
Image alt tags & Keywords

Create linkable content
Remove bad link profiles
Improve internal linking
Make your site mobile-friendly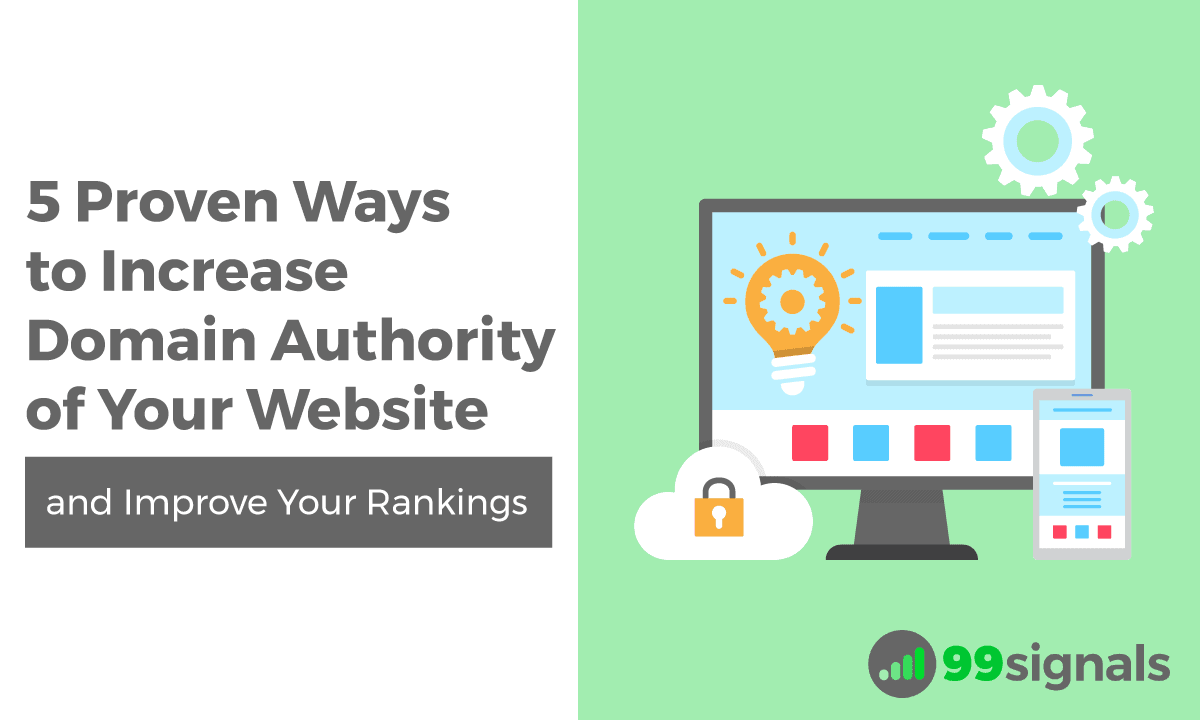 Image Credits – 99signals
Page Authority
Page Authority is a MOZ-developed number (on a 100-point scale) that forecasts how well a certain page will rank in search engines. It is based on Mozscape web index data and includes link counts, MozRank, MozTrust, and hundreds of other metrics.

Page authority between 40 and 50 is considered average, between 50 and 60 is considered good and over 60 is considered excellent.
How to improve Page Authority?
Create fresh content
Earn external links
Use images – Use of images can have quite a big impact on your Page Authority
MOZ Spam Score
Moz Spam Score represents the percentage of sites with similar features to the site you're researching which we've found to be penalized or banned by Google.
A score of 1%-30% is considered a Low Spam Score
A score of 31%-60% is considered a Medium Spam Score
A score of 61%-100% is considered a High Spam Score
Step 3 – Analyze Local SEO
Local SEO is a search engine optimization (SEO) method that helps your business appear more prominently in Google's local search results. Local SEO may benefit any organization that has a physical location or serves a geographic area.
How to improve Local SEO?
Create a Google My Business Account
Get regular reviews from happy customers
Optimize your voice search
Create content based on events or local news stories
Optimize your website for mobile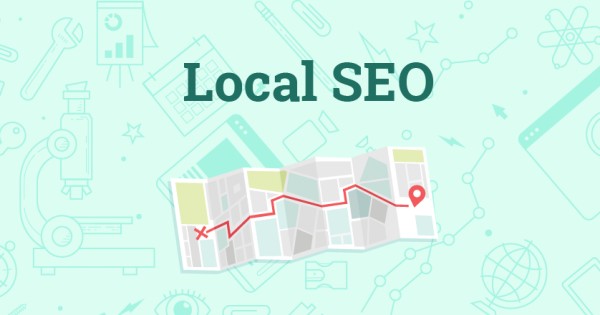 Image Credits – Moz
Add more local keywords relevant to local customers
Use location pages or a location-specific "About Us" page
Take advantage of online business directories
Get high quality backlinks
Create a dedicated webpage for each product/service you offer
Step 4 – Analyze Social Media
Social media has a significant impact on how we, as consumers, utilize the internet and search for solutions to our questions. Social media is also frequently utilized as a forum for customer service.
How to improve your Social Media Presence?
Set SMART goals
Identify your audience
Create an Editorial Calendar
Seek relationships rather than just followers
Automate your social media posts, tweets etc
Priority should be given to assisting rather than selling
Improve the engagement of your accounts
Be active and analyze the trends
Use tools to monitor your activity
Create content that people want to see
Step 5 – Influencer Marketing
Influencer marketing is a type of social media marketing that entails endorsements and product placement from influencers or persons and organizations with a quantified knowledge or social impact in their field. It's all about Instagram, Facebook, and YouTube these days.
Step 6 – Guest Posting, Reviews & Podcasts
The basic concept of Guest Blogging is simple: it is writing as a guest on another person's blog. You contribute content to someone else's blog in exchange for an external backlink to your own blog and increased exposure.
Reviews are important and an underutilized off-page SEO approach, and no organization can afford to neglect online reputation management.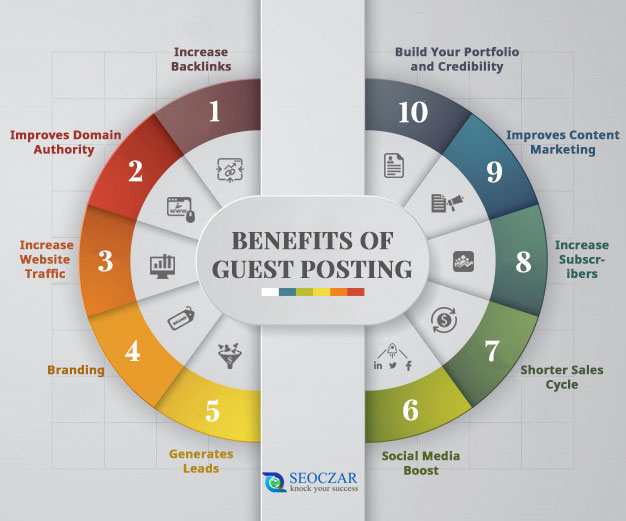 Image Credits – Single Grain
Podcasts are an efficient approach to reach new audiences and increase brand awareness. Using podcast transcription to diversify your material will help you boost your website's SEO and expand your audience. It boosts your site's Google Search rankings by making your content more accessible.