Free Digital Marketing Certifications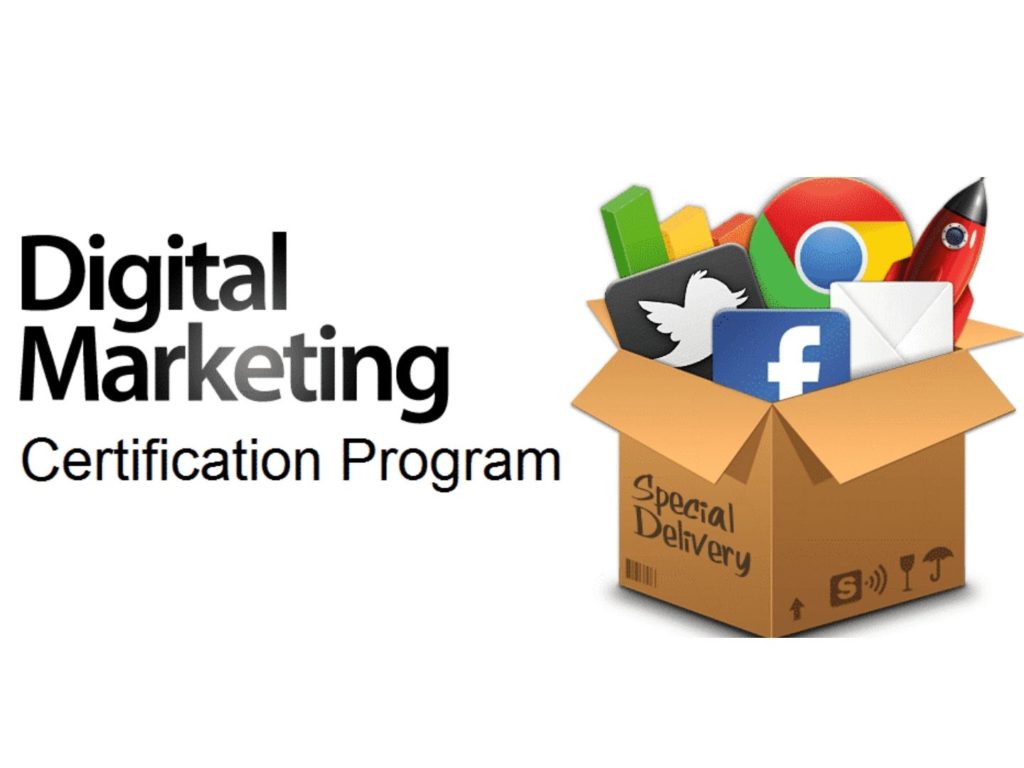 Image Credits – ask CAREERS
Digital Marketing is the advertising of products across the internet and other means of digital contact to communicate with future consumers. Not only does this include social media, email, and web-based advertisements, but it also includes text and video messaging as a marketing channel.

There are numerous tools available on the internet to tell you about the various facets and specializations available in this ever-changing area. We'll introduce you to some of the best free online digital marketing courses we have found. If you are a first-time marketer, a small business owner, or a seasoned entrepreneur, you are sure to find something of interest in this list of free courses.
Fundamentals of Digital Marketing
Google's free online digital marketing course is at the top of our list for a cause. This is a 40-hour free online course with 26 modules to learn, all developed by Google trainers and real-world examples to help you put your experience into motion. It covers all areas of digital marketing for both beginners and advanced people, and it includes free certification. Each module contains a number of lessons that include text, video, and quizzes to test your understanding.

If you do not want to complete the whole course, you can choose which lessons to include in your personalized learning schedule. However, we strongly advise that you start at the beginning and work your way up so that you can gain the certification.
Among the topics discussed are:
Building Your Online Presence
Plan Your Online Business Strategy
Search Marketing
Getting noticed Locally
Social Media Marketing
Mobile Marketing
Content Marketing
Email Marketing
Affiliate Marketing
Video Marketing
Analytics & Insights
Expanding Internationally
Inbound Marketing Free Certification Course
Learn inbound marketing strategies such as content development, social promotion, lead conversion and nurturing, and many more. You'll be well on the way to developing your inbound marketing tactic at the completion of this course. The Inbound Marketing Free Certification Course from HubSpot Academy is a four-hour industry-recognized curriculum designed for digital marketers who want to work on their inbound activities. The intensive program is tailored for beginners and consists of 8 lessons, 34 videos, and 8 quizzes.

This course will teach you about inbound marketing strategies, help you understand key inbound marketing methods, and help you advance your expertise as an inbound marketer.
Students will learn about the following topics during the free online digital marketing course:
Fundamentals of Inbound Marketing
Social Media Promotions
Conversational Growth Strategy
Lead Nurturing
Marketing and Sales Coordination
Customer Marketing Approach
Become an Online Marketing Manager
Online Marketing Managers are critical in the creation and implementation of a company's digital marketing strategy. Learn the dynamic skills and tactical knowledge to begin developing and implementing a plan that will help the company advance to the next level.

Students will learn best practices for digital marketing, how to use the newest technologies to execute a digital marketing campaign, and how to successfully advertise on social media sites in this free digital marketing online course.
The course includes 11 modules that address advanced marketing topics such as:
Digital Marketing Foundations
Growth Hacking Foundations
Advanced Branding
SEO Foundations
Social Media Marketing Foundations
Email and Newsletter Marketing Foundations
Google Analytics
Google Ads Essential Training
Advertising on Facebook & Twitter
Sketch for UX Design
If you already have a LinkedIn paid account (which most advertisers do), you can take the course for free, or you can sign up for a trial and join the courses for free for a month.
Cost: Free Try a free trial for LinkedIn Learning
Free Online Courses on Digital Marketing
Learn about SEO, PPC, social media, and content marketing from industry experts. Obtain official certification by SEMrush. SEMrush has been recognized as the best SEO product package by the quest community all over the world. Take advantage of the ability to be professionally accredited by a reputable firm.
The course includes 5 modules that address advanced marketing topics such as:
Search Engine Optimization
Content Marketing
Pay Per Click
Social Media Marketing
Competitive Research
FAQ (Frequently Asked Questions)
Who should take free digital marketing courses?
Anyone interested or who want to build/enhance their career in digital marketing can enroll the free courses. Freelancers also enroll in digital marketing classes to expand their skill set and maximize their earnings, while company owners who wish to develop their brands enroll in digital marketing classes to get acquainted with new concepts.

What are the requirements and prerequisites?
Enrollment in a free online digital marketing course generally does not necessitate any prior knowledge. If you want to excel, you should have basic computer and typing knowledge, as well as a basic understanding of the digital marketing avenues open to you.

Are free digital marketing courses worth it?
Taking any free digital marketing lessons online is well worth your time. If you want to care about technology or not, the future will continue to move forward. The potential benefits would be well worth the time and effort required for self-study for those who are able to invest in the time and effort required.