DONT MARKET YOUR B2B WEBSITE UNLESS YOU READ THIS FIRST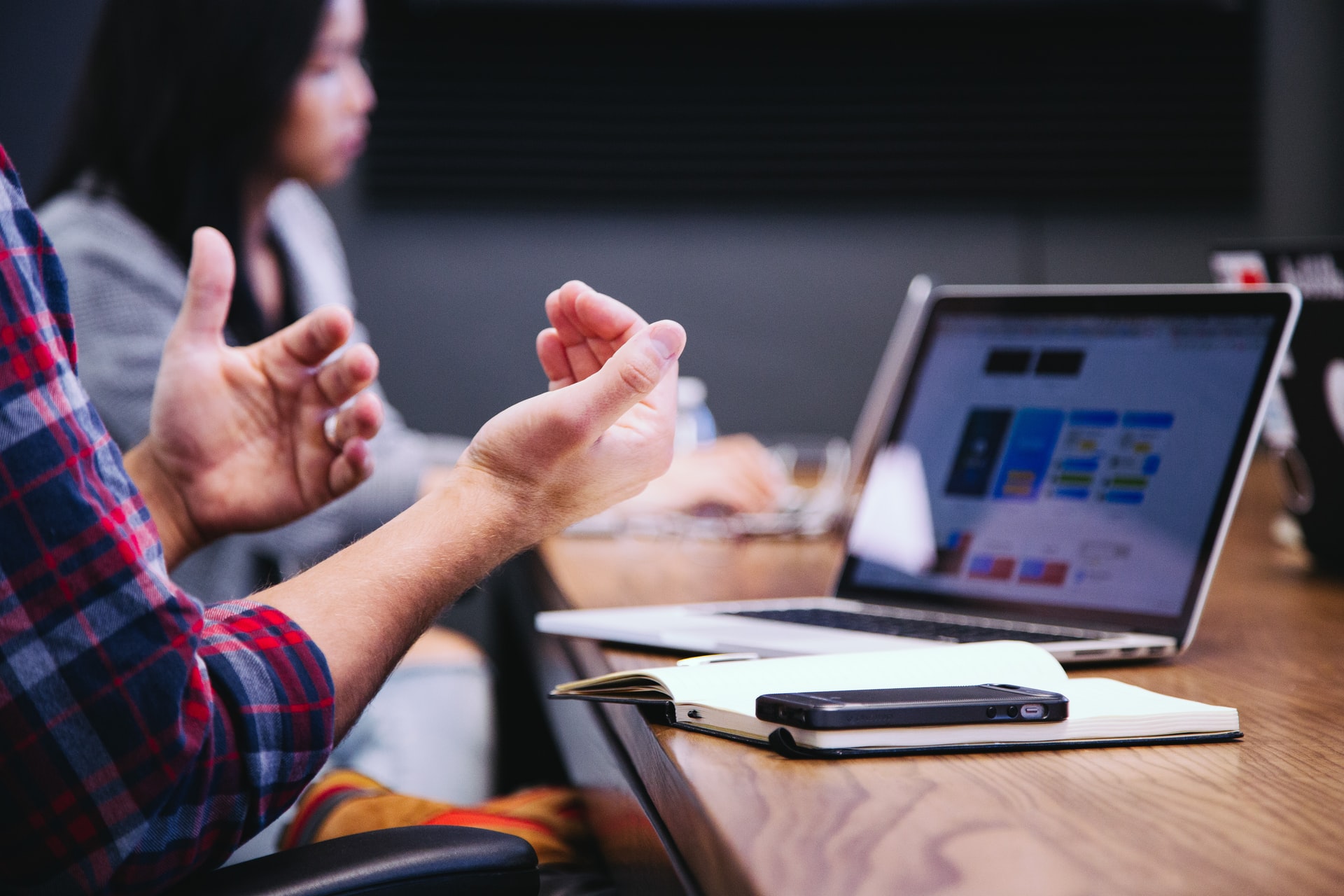 How to promote your B2B Website
Ultimate Guide to B2B Marketing
B2B marketing is referred to as business marketing. It enables them to resell products or services to other businesses or organizations, as well as incorporate them into their own products or services and utilize them to promote their efforts. It is a method of promoting business while also increasing profits.

Discover a range of B2B marketing tactics that will help you reach and connect with your target audience.
Build your brand
To develop your B2B business, you must tell a compelling stories and cultivate genuine customer connections.
Publish YouTube Videos – More than merely increasing social interaction on YouTube is available to B2B marketers. As a B2B marketer, you may create a brand community and reach brand unique audiences. Your YouTube channel may become an important tool in your content marketing plan before you realize it.

Recording Podcasts – Podcast listeners are a unique audience group for B2B businesses. According to recent podcasting studies, 74% of podcast listeners desire to learn new things and are more inclined to be active on social media and follow brands.

Writing Blogs – Google appreciates excellent B2B blog postings. Furthermore, an active blog demonstrates to prospects that you are intelligent and capable of solving their problems.

Here are some ideas to help you create more successful B2B blog material.

Write a minimum of 600 words.
Keep sentences and paragraphs as brief as possible.
The more comprehensive your content, the more value it will give readers.


Creating value-driven social media posts – The social sphere has a lot to offer B2B companies, from nurturing consumers to exercising your industry impact. Social media is used by 75% of B2B purchasers to make purchasing choices. As a result, companies must prioritize the social channels that will best inform, inspire, and reach their customers.
Search Engine Optimization
Search engine optimization (SEO) is a digital marketing approach that aims to improve the visibility of B2B website pages in search engines such as Google and Bing.

Here are the key elements to a successful B2B SEO strategy:
Step 1: Build a Decision Maker Persona – The objective here is to identify WHO you will target with your SEO.

Step 2: Select Your Bottom-of-Funnel Keywords – A bottom of the funnel keyword is a search phrase used by a prospect while they are considering making a purchase.

Step 3: Find Top of the Funnel Topics – Identify a collection of top-of-the-funnel keywords and ideas.

Step 4: Optimize Your Product and Service Pages – Optimize your product page by analysing numerous aspects and identifying those that require improvement. You want to provide your consumers a positive experience. To do so, you must first understand what your consumers receive when they visit your product page.

Step 5: Create an Extremely Valuable B2B Blog – Blogging is an essential component of any legitimate B2B SEO strategy. B2B blogs assist you and your organization position yourself as a valuable resource in your industry.

Step 6: Create Backlinks for Your B2B Website – Link building is a must, if you want to succeed with B2B SEO.

Here are some of the tips to get high-quality backlinks for your B2B site.

Guest blogging
Broken link building
Replicate competitors best backlinks
Get interviewed on podcasts
Create & submit infographics
Add your company on business-listing websites
Google Ads
Google Ads is an extremely effective tool for B2B marketing. Pay-per-click (PPC) advertising may drive your company to new heights while providing excellent returns on your internet marketing investment. While there are numerous types of PPC advertising, Google Ads is the most popular.
Facebooks Ads
Facebook marketing solutions can assist you in meeting these new needs and expanding your B2B brand.
Why Facebook Ads?
Everyone is on Facebook
Facebook Ads are 10x cheaper than LinkedIn Ads
Facebook Ad Targeting
How do you use Facebook Ads effectively?
Right Message, Right People, Right Places
You have to build value
LinkedIn Marketing
LinkedIn Messenger Ads – LinkedIn Messenger Ads (formerly known as InMail Ads) are sponsored ads that are sent directly to your target audience.

LinkedIn Sales Navigator – LinkedIn Sales Navigator is far more targeted and personalized than InMail Ads. However, there is no assurance that people will notice the ad, open it, or click on the link included inside.

LinkedIn Organic Marketing – LinkedIn is the social networking site for business professionals. LinkedIn's news feed is not as competitive as it might be. As a result, you have more opportunities to use it for free to build your B2B marketing.
Post content that your ideal customer would find valuable. Posting meaningful content can help establish yourself as a thought leader and contribute to building your B2B marketing brand.
Referral Websites
Referral traffic offers SEO benefits as well. When someone comes to your website from another site, they are typically following a link or engaging in some sort of social engagement. Google and other search engines regard these connections and social signals to be good ranking factors if they come from reputable websites.

Try publishing your websites to online directories, review websites, guest blog posts, industry forums, publish infographics and many more.
Email Newsletters
90% of consumers still check their email every day, which is why you should include email marketing in your B2B marketing plan. With email, you can continue to grow your brand while also enticing customers to purchase your services. If you can, start sending out an email newsletter once a week. You can't afford not to send to your email leads as a B2B firm.
Email Drips
Email drips are pre-programmed email sequences that are initiated in response to events. As a result, you can have emails delivered to anyone at any time you choose without having to lift a finger. As a B2B firm, this may be quite effective, especially if you properly construct your email drips to suit the psychology of how people buy your products and services.
Retargeting
Just like email retargeting ads helps you stay in touch with your hottest leads.

For example, if someone is looking at the pricing page on your website then they are probably a hot lead. Then the next time they got on Facebook, YouTube or any other website and they saw an ad from you. Retargeting ads have very high conversion rates in comparison to ads targeting people who are completely unaware of your business and that's because of people you are retargeting to aware of your business and therefore more likely to convert.
Push Notification
This is another form of staying in front of your hottest leads. When you are a B2B marketer, you need to make as many touch points as you possibly can. This will give you a highest chance of converting your leads into buying customer when you have a very long sales cycle. So, the way push notifications you work is that you will need to use an app like aimtell and install it on your website. Then it captures the ip addresses of people who visit your website and you can create custom push alerts to go out to them.
Video Marketing
Video marketing is quickly becoming the most effective B2B marketing technique. B2B Video Marketing is a type of content marketing that includes planning, creating, and sharing video content. B2B video marketing forms include YouTube videos, webinars/webcasts, video-podcasts, social media lives, and social native videos.
Landing Page Optimization
There is no formula for a perfect landing page. One of the most important aspects of any Internet marketing strategy is an effective B2B landing page. Landing pages that are effective excel in attracting prospects, holding their attention, and converting them with a call to action. Attractive headlines, lead generation form, testimonials, engaging content, supporting images & videos etc. are few essential elements that you must add to get higher conversion.
Reporting & Analytics
Google Analytics delivers a variety of reports that provide useful information about websites and visitors. Google Analytics allows you to analyze and create your own reports from scratch, allowing you to get important information about your visitors and utilize them to improve their experience and meet your goals.
Reports on traffic by day of the week, name, and hours
Report on the efficiency of visitor acquisition
Report on content performance analysis
Report on internal site search
Report on the external campaign
Report on social media traffic analysis
Report on event interaction
Analysis of goals based on traffic source
Report on long tail keyword analysis
Testing & Optimization
Testing & Optimization enables you to build many versions of a page and assess them based on the behavior of the website's users. You can determine which modifications are truly useful and employ the material that works best for your website's visitors. The testing procedure does not interfere with website navigation. Visitors are not required to provide feedback manually.

A/B testing and Multivariate testing (MVT) are the two different techniques that you can use to optimize pages.
It is advisable to begin optimizing your sites on a bigger scale using A/B testing. After determining the optimal page through A/B testing, you may utilize MVT to fine-tune specific page components.