Startup Marketing Strategy: How to WIN in 2022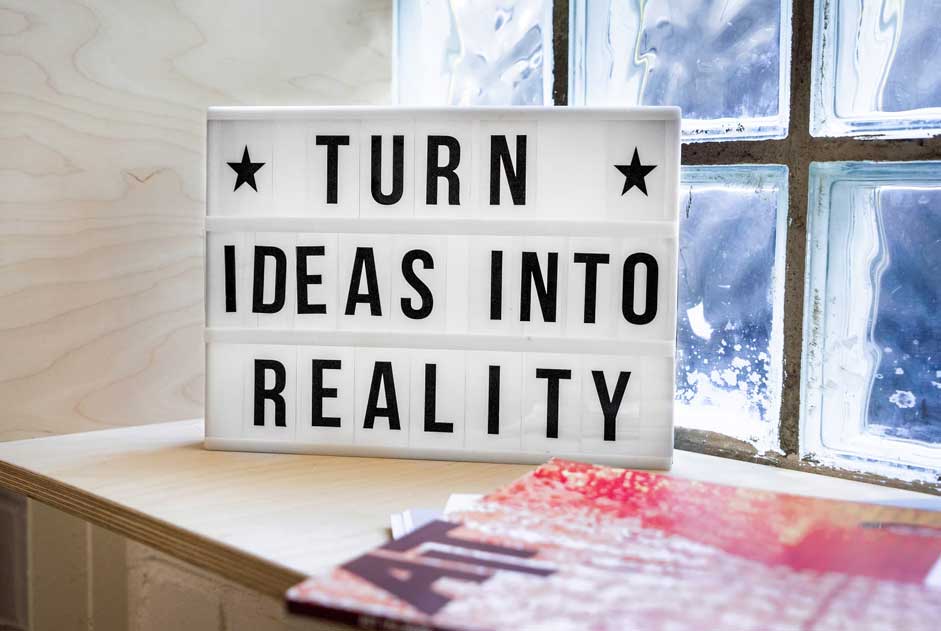 When it comes to Startup Marketing, there are many places to start, but you don't have to take all the tips right away. Unless you have a bigger SEO budget, you should be focusing your efforts on a few things rather than trying to do everything. Eighty percent of your results will come from just twenty percent of your efforts. Identify and focus on the SEO strategies that will lead to that 20%.

So when you evaluate and review the following startup SEO best practices, try not to get overwhelmed. Simply choose a handle to focus on, test, measure, and adjust as needed.
25 SEO tips for STARTUPS with little time and money
Start with an SEO strategy
As a part of startup marketing, you must first determine where you are now and where you want to go, and then come up with a strategy for getting there, complete with activities that can and will be accomplished. Consider why SEO is important to your company. You'll know where to start if you know what your website needs to do for you.

Startups are typically preoccupied with building their goods, and marketing strategy is often added afterward. However, it is critical to include a proper strategy at the start of the project.
Define your SEO goals
SEO can assist you in achieving your business goals. The goal of SEO is more than just driving search engine traffic to your website.

In fact, depending on your business goals, an SEO approach that brings less traffic but the right kind of traffic that can be more beneficial in the long run.
Here are some business goals that SEO can assist you with:
More profit, revenue, or return on investment (the most obvious long-term goals).

Brand recognition.

A consistent and growing source of targeted leads.

Longevity of the company.

Higher customer loyalty.
Before moving to the next level, make sure your SEO business goals are well-defined.
Allocate budget for SEO
Many startups ignore the importance of allocating funds for SEO. If you want to maximize the effectiveness of your SEO strategy, you should set a budget for it from the start.
How much do companies spend on SEO?
The majority of our responders claimed it ranges from $500 to $5,000 every month. Of course, not every firm can afford to put $5,000 into SEO every month. So, for SEO activities, plan your budget accordingly.
Focus on minimizing website load speeds
All the startups should make sure that their website should load faster. You're losing a lot of prospective clients if your site takes too long to load, no matter how amazing your content is, how gorgeous your theme is, or how much effort you put into promotion.

Use a Solid-State Hosting server, Content Delivery Network plugins, and a theme that is optimized to load and serve your visitors faster than your competitors' sites. Make sure you compress all the images under 100 KB.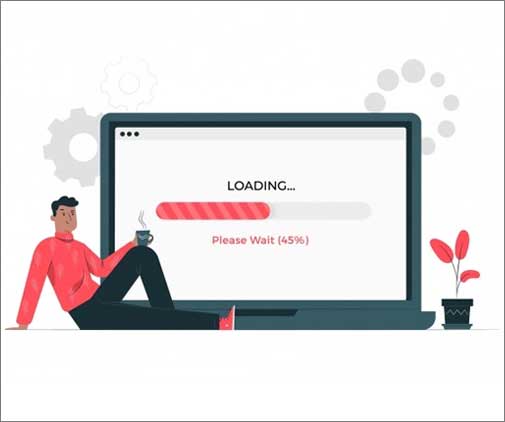 Check to see if your website is compatible with mobile devices
Mobile devices account for more than half of all worldwide traffic. This implies that your website must be responsive to smartphones and tablets if you want to keep Google and your potential customers happy.
The following are the key areas to concentrate on when it comes to mobile optimization:
Focus on the website loading speed as mentioned above.

Minify your code and optimise your pictures to make things go faster. Use an emulator to see how your content looks on different devices.

Check whether your website is responsive or adaptive.

Make sure that all of the images are mobile-friendly.
Conduct competitive research
Conducting competitive research is important when it comes to startup marketing. Determine your industry's competitors and scrape their SEO. Find the terms and strategies that already work for them. It saves time by removing the need to guess and double-check. Look at where your competitors rank and what questions they're answering. This will give you a good idea of what keywords to employ in your content strategy.

Competitive research is an excellent approach to profit from what your rivals are overlooking.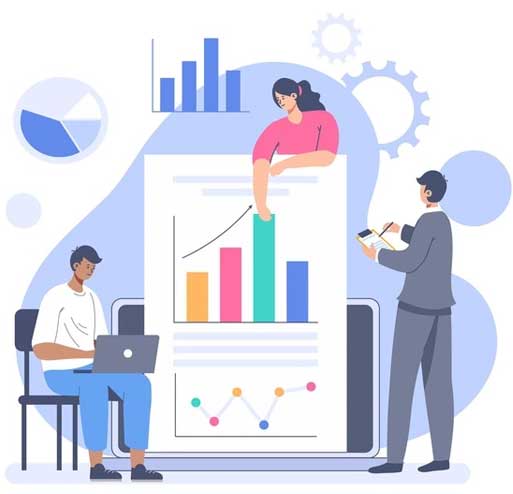 Utilize free resources such as Ubersuggest and Alexa. Alexa's advantage is that it can also identify competitors for you.
Perform keyword research
Long-tail keywords are a great way to get your blog off to a good start. Long-tail keywords are more descriptive than searches with fewer words due to their scope. The Ubersuggest and Google Ads Keyword Planner tools are great for coming up with good keyword lists and getting your PPC campaign started.

Long-tail keywords have a high conversion rate. The top 10% of landing pages convert at 11.45 %, according to a new Word Stream study. Long-tail keywords have an average conversion rate of 36%.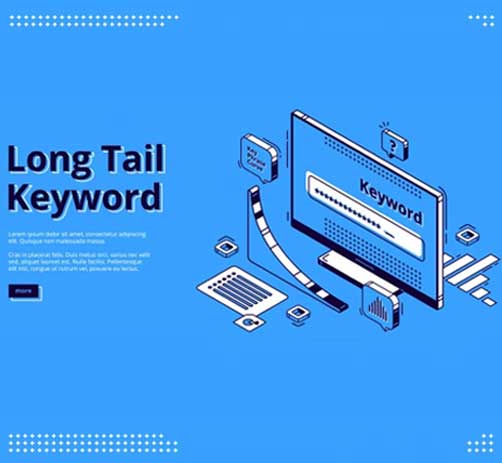 Target commercial keywords
To attract traffic, many businesses fall into the trap of targeting whatever keyword they can think of. Traffic, on the other hand, is meaningless without lead generation. Therefore, focus on driving the right kind of traffic by targeting commercial keywords that your target audience is looking for.

Commercial keywords can be placed under 4 categories.
Buy Now Keywords
These are the search terms that individuals employ just before they make a purchase. People who are looking for Buy Now Keywords may be holding their credit cards in their hands.

Here are some words that frequently appear in Buy Now Keywords:
Buy

Coupon

Discount

Shipping

Deal
Some examples of Buy Now Keywords are GoDaddy discount, buy shoes online, custom t-shirts shipping, etc.
Product Keywords
Searches for a specific product category, brand name, or service are known as product keywords. People who search for Product Keywords are more likely to be in the purchase process than those who look for Buy Now Keywords.

In other words, they convert reasonably well, but not as well as Buy Now Keywords.

Product keywords are typically composed of words and phrases such as:
Review

Best

Top 10

Specific brand name (Puma, Polo etc)

Specific product (iPhone, Nokia etc)

Affordable

Cheap
Some examples of Product Keywords are cheap laptops, top 10 mobile games etc.
Information Keywords
The vast majority of keywords used on the internet are information Keywords. People looking for information, as you might expect, do not convert well.

Information keywords commonly include the following terms:
How to

Best way to

Tips

Strategies

I need to
Some of the examples of Information Keywords are Tips to promote your website, How to take screenshots on a laptop, Best way to learn Python, etc.
Tire Kicker Keywords
Searches that are exceedingly unlikely to convert in the near future are known as Tire Kicker Keywords.
Here are a few words that frequently appear in Tire Kicker Keywords:
Free

Download

Torrent
Tire Kicker Keywords commonly used the terms like Free movies online, Download music player etc.
Target niche keywords
When it comes to startup marketing, you're most likely bringing a product or service to market to meet a specific, niche demand. Determine how that demand manifests itself in keywords and long-tail phrases. Then, create your SEO strategy around it.

Determine your target market's niche audience and create a content marketing strategy to provide them with the information they seek. Publish the content so that it is better compared to what is currently available on the market. Then, as much as possible, promote it to the audience.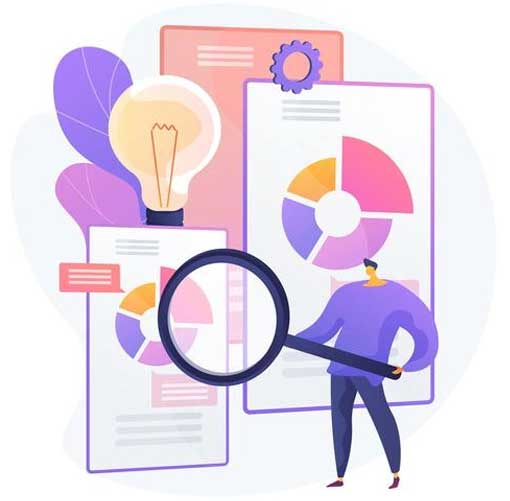 Use free SEO tools
Google Analytics – Google Analytics is a web analytics tool provided by Google that monitors and reports on website traffic. Google Analytics is also available as a platform under the Google Marketing Platform brand.

Google Search Console – Google Search Console is a web service that allows webmasters to verify the status of their websites' indexing and enhance their visibility.

Rank Math Plugin – Rank Math is a WordPress plugin that helps in the optimization of your website's content. It makes it easier to add meta titles, descriptions, and structure your data. To use this plugin, simply download and install it on your WordPress website.

Google Trends – Google Trends is a tool that allows you to track the popularity of topics and trends in your industry over time. Use this tool to identify current trends and then use that data to create a timely and relevant content marketing strategy.

Bing Webmaster Tools – Bing Webmaster also provides a comprehensive suite of analytics to assist you in analyzing your website and search analytics. Create a free Bing Webmaster Tools account, add your website, and verify ownership. After that, create or upload your sitemaps. After that, you can begin optimizing your site and its content with Bing Webmaster Tools' features and suggestions.
Publish high quality content
Concentrate on writing articles that are distinctive, high-quality, smart, and well-researched. Start writing content for people, not search engines. Concentrate on quality rather than quantity. It's preferable to produce one high-quality, well-researched blog article every two weeks rather than two low-quality, low-value blog entries every week.
Create content that support your product
Create canonical content that focuses on the keywords that your customers will use to find your product.

Canonical content is information that teaches potential customers how to utilize your product to solve their problems. It's usually a sequence of posts that build on one another. Your content can be used for a variety of purposes, including prospecting, closing deals, customer service, and many more.
Educate your audience about your product
You must educate the market if you are a startup with a new product or technology. Don't presume that people will know what to look for in order to locate you. To ensure that you can acquire, nurture, and educate potential leads, keep your focus on TOFU (top of the funnel), MOFU (middle of the funnel), and BOFU (bottom of the funnel).

Startup companies need to learn how to define their products in simple terms and match them to keywords and searches that ordinary people use to find them.
Build a library
Consider your own content to be a library rather than a publication. Make evergreen content that is useful to your users and supports your own products or services. While topical content is useful, companies should avoid publishing and instead focus on building a library of evergreen materials that generate organic traffic over time.

Don't simply develop content for the sake of content marketing. You must produce content that people are looking for.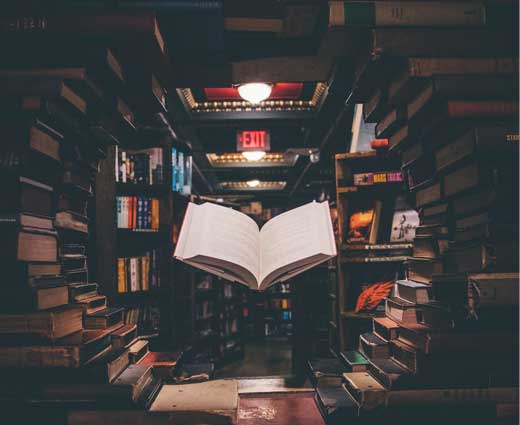 Start building your authority with backlinks
Concentrate more on backlinks. There's no use in focusing on improving your ranking if you don't have the authority to do so.

Backlinks can be gained in a variety of ways, but as a startup firm, you should focus on using your expertise in guest articles and taking advantage of opportunities like fundraising and product update announcements in press releases on news sites.

While you're aiming to increase your domain authority, content marketing will be a tremendous help. It helps you to keep your site's primary pages in order while also giving you new possibilities to generate fresh material that will appeal to your target audience, provide a useful source of new backlinks, and help you rank for more keywords.
Focus on getting backlinks from key sources
Backlinks from reputable industry directories such as Crunchbase, Startup Tracker, Gust, and BetaList should be prioritized by startups.

Press and news coverage are excellent ways to capitalize on the excitement surrounding a new product in order to build quality backlinks. Another option is to conduct interviews on blogs, as well as to submit your site to various product directories such as Product Hunt.
Quality backlinks will boost your domain authority and assist any content you create in ranking higher in Google. Aside from the SEO benefit, which can take some time to take effect, they can also be a strong source of referral traffic.
Partner with other companies
Connect with your fellow companies. Write helpful, informative articles that complementary sites will publish, as well as articles that will be published in industry sites and featured on their social media profiles.

Develop your domain authority by collaborating with other organizations to create and promote relevant content. This has the dual effect of increasing traffic as well as developing relationships with others in your industry.
Target global audience
Any startup that invests money, time, and effort in developing an effective organic traffic machine must think globally. Every startup should devote time to translating content into any language that potential customers speak other than English. Building a multi-language website from the beginning greatly aids in the long-term growth of traffic from any country where your potential customers may be located, as well as the acquisition of backlinks from local websites.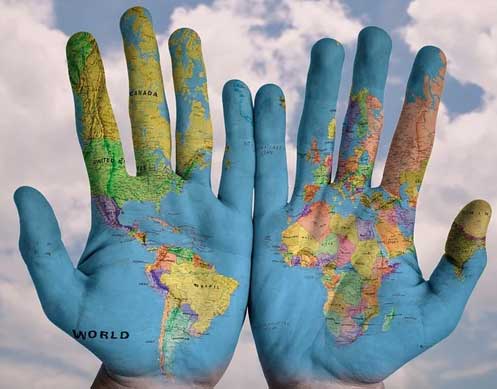 When it comes to keyword targeting, content published in a language other than English often faces much less competition, allowing you to generate traffic more easily for a specific target topic.
Allow and encourage comments
Allow and encourage comments on all the blogs because it's a great SEO opportunity. Responding to commenters is an essential aspect of using blog comments for SEO.

Commenting on other people's posts because it's a great place to get free backlinks.
Build your social proof
Social Networking is where most startup entrepreneurs gain momentum and build an online audience. It is very important to have a presence on Facebook, Instagram, and LinkedIn because the majority of the audience comes from these platforms. Furthermore, your social media account is an easy way to advertise your website.
Encourage user content
To gain traffic, you must follow those who have traffic. According to Alexa rankings, some of the most popular websites in the world are Google.com, YouTube.com, Facebook.com, Wikipedia.org, Yahoo.com, Reditt.com, and many more.

Facebook, YouTube, and Reddit are examples of social media platforms that feature user-generated content. Yahoo! is an Internet portal, while Wikipedia is a public encyclopedia. According to Social Media Week, 47% of advertisers use user-generated content on their websites.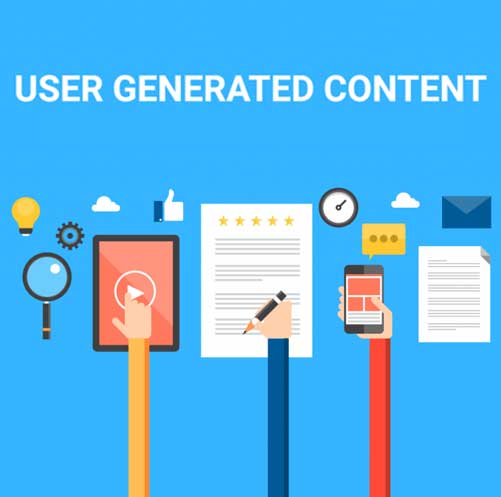 Make infographics and videos
Infographics and videos clearly and beautifully reflect your message and can also retain your readers' interest. Infographic makes complex topics enjoyable and easy to understand.
One Infographic is equal to 1000 words

One Video is equal to 10,000 words
Spy your competitors
With SimilarWeb and Ubersuggest, you can find out where your competitors get their backlinks from.

SimilarWeb and Ubersuggest provide competitors' website traffic volumes, referral sources such as keyword research and demographics, and website "stickiness," as well as other features. Both the tools are all-in-one website analytics and strategic traffic intelligence tool.
Use your site's analytics strategically
When it comes to analytics, keep your finger on the pulse. If you delve into the granular details, you can truly understand how your website's visitors think. Set up a spreadsheet to track changes over time so you can optimize your site based on user patterns.

Optimize for your new target market. It's critical to understand what's working and what isn't.
Stay updated on SEO news, trends, and Google updates
Here are some websites I recommend following and subscribing to:
Final thoughts
SEO is difficult, but it is even more difficult if you are a startup with limited resources and do not employ a targeted approach to your search marketing strategy.
The final takeaways for any startup looking to tackle SEO are as follows:
Concentrate on small, manageable victories.

DO NOT PAY for low-cost services.

Big competitor sites are more powerful than you, and you will not be able to compete with them until you establish your own authority.

Instead of just a lot of stuff to make your products appear good, provide content that your audience is interested in.

Everything should be tied back to measurement, analytics, and conversions.

Reporting should be conveyed in a style that is interesting and understandable to C-level executives.
FAQs about SEO for Startups
Is it true that SEO takes at least 6 months to produce results?
It is conditional. However, the typical answer is that it takes 6-12 months to see results from your SEO efforts.

Is social media a ranking factor in SEO?
No, not in that way. Promoting your content on social media, on the other hand, is a good idea, since you should always consider content distribution as a means to increase interaction with your content.

What is the best way to develop links for my startup?
Find out what kind of connections your CEO or investors have and try to create relationships with them. Don't waste time sending thousands of cold emails in the hopes of obtaining backlinks.

Is SEO a bit too competitive for startups?
In today's digital marketing world, everything is competitive, so don't let that stop you. Whether it's Google Ads, content production, launching a product-on-Product Hunt, or creating a podcast, there's something for everyone. The more you wait, the more you will hurt yourself, so get in the game today and start building your foundations.

Is SEO too expensive for startups?
Not really. High-priced software and costly consultants are unnecessary. Simply put, if you put time and sweat into your SEO efforts, you'll notice incremental results with large payoffs.

Should I focus my efforts on writing blog posts or landing pages?
You'll require both. Some queries will not rank with landing pages, while others will not rank with blog entries.

Should I focus on the keywords with the highest volume of searches?
Certainly not all of the time! Why? Because the most challenging keywords are those with the biggest search traffic. To put it another way, they're fiercely competitive. As a startup, your website is likely to be younger, which means it lacks the authority required to compete against more established giants in your industry.

Is the domain authority of my website important for SEO?
Yes, it does, unfortunately. Your site will be easier to rank for competitive search terms and topics if your domain authority is high. If you focus on long-tail keywords to generate maximal SEO efforts, you can still rank for good keywords with a low domain authority.

What are some of the most common issues that will harm my search engine rankings?

Poor user experience
Low quality content and links
Searchers' objective isn't being served
You don't understand the problems of your target audience
Slow page speed
Poor and outdated content strategy
Keyword cannibalization