Health and Beauty Care – How to Sell Products Online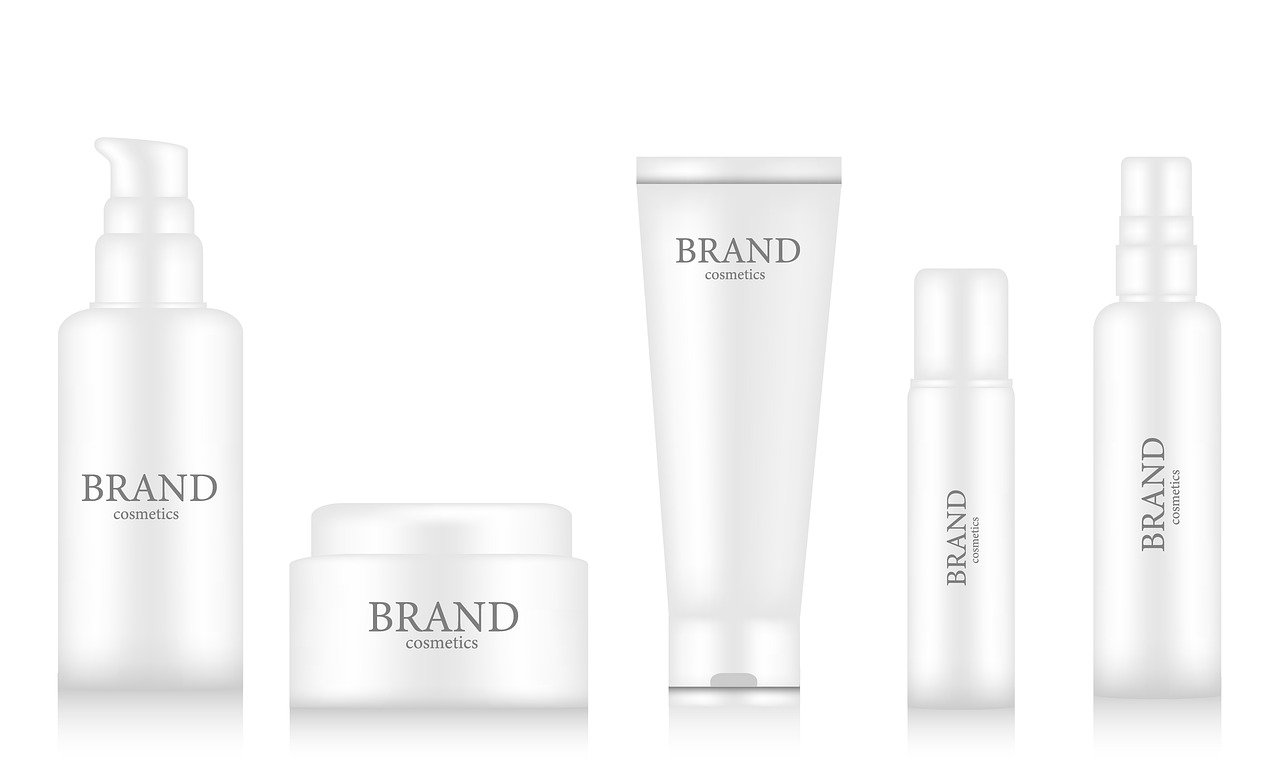 Health and beauty is a billion-dollar industry, one of the fastest growing ecommerce categories, and is expected to grow even more rapidly in the future.
Phase 1 – Keyword Analysis & Selection
For website optimization, discover both branded and generic keywords. In addition to brand keywords, conduct a comprehensive study to determine the keywords relevant to the category and customers.
Phase 2 – Content analysis & Generation
Create content on all topics related to beauty & cosmetic related problems and solutions. With the help of the client and content team, you can create new content & update the existing content with the targeted keywords and you can make the website SEO-friendly.
Phase 3- Website Flow & Link Building
Build a unique strategy to get quality links from different domains which would support brand presence over the web for the brand and generic queries.
We have created digital marketing strategies to help you maximize your results. We unpack the latest trends, research, and tips on how to make your health and beauty marketing glow in this interactive quick read.
Identify Your Target Audience
Beauty and cosmetics include a wide variety of items, from skincare to makeup and beauty. These are goods that particularly appeal to women, and despite the fact that some men are interested in cosmetics, women are more likely than men to acquire beauty products.

As a result, from a broad perspective, a typical cosmetics business selling make-up and other skincare products will primarily target women aged 18 and above.
Many of your competitors' goals and target audiences are likely to be similar to yours. Analyze their social media pages. For example,
Who responds to their posts?
What keywords are they using?
How can they use keywords to attract a specific audience?
What other accounts are they interested in?
Answering these questions can provide valuable insight into your competitors' target audiences—and help you decide if you want to target those same people as well.
Prepare Your Social Strategy
When it comes to beauty & cosmetics marketing, Facebook and Instagram are key players. Both platforms are extremely valuable for social media campaigns, with approximately 1 billion monthly active users on Instagram and more than 2 billion monthly active users on Facebook.

Social retargeting can be a highly effective way to increase sales by re-engaging savvy and on-the-fence beauty & cosmetics shoppers who are already engaged or are likely to engage with your brand.
What social media strategy used for beauty & cosmetics website?
User-generated content.
Focus on clean ingredients.
Giveaways and contests.
Share simple video tutorials.
Visually stimulating images.
Promote authentic reviews.
Connect with influencers.
Use niche hashtags.
Use Video Retargeting to Entice Customers to Return
Video retargeting strategy is something that you can't avoid. Online shoppers spend one-third of their time watching video content. With more people engaging with video across all devices, video advertising is increasing 40 percent year over year, and it is predicted that more than 80 percent of internet traffic will be video-based in the next two years.
Make Your Mobile Experiences Spectacular
According to the most recent data, mobile transactions (mobile web + app) account for 65 percent of all transactions, with app transactions increasing by 30 percent year on year. To fulfil the expectations of customers, your mobile presence must be tailored to capture all on-the-go possibilities.
Personalize Your Content & Offering
You need to activate as much consumer data as possible to provide the most relevant content everywhere your clients are searching online, from mobile browsers to applications, videos, and social. Personalize your content & offering are one of the best ways to spice up your content marketing strategy and boost your conversion rates.
Here are a few simple and effective methods to include personalization into your content & offering marketing plan.
Content suggestions are one of the easiest and most automatic methods to customize content. Include some ideas for comparable or related themes in each blog post.
Personalize your content on a broader level such as on a country basis. If you cater to people in non-English speaking nations, you should think about producing material in their language or at the very least delivering a translated version of your original content.
When a new customer or user visits your website for the first time, you should present different content & offering.
Change the content & offering based on the source of the referral. For example, if a visitor arrives via social media, there's a strong possibility they'll be more engaged by visual material, so create a customized page with more photos, including unique graphics. This will, in turn, promote your content more on social media and this will help to generate more traffic to your website.
Collaborate with Hotels and Spas
Create a holistic approach to beauty by collaborating with other brands and enterprises in related industries, such as hotels, spas, and fashion. These collaborations will not only assist to increase brand confidence and credibility, but they will also open up new distribution opportunities.
Create your Own Unique Brand as a "Beautypreneur"
The power of personal branding can significantly impact the authenticity of your business. Furthermore, it adds more PR and another resource to your marketing strategy.
Write articles and share your storey on Medium, LinkedIn, or your preferred social media site.
Share your expertise, difficulties, and future goals. It will help you establish a solid position as an industry authority in the long term.
Discuss the company's vision and goal honestly.
To build good exposure and hype, maintain ties with beauty publications and journalists who cover reviews and news on the beauty business and natural beauty products.
Competitor Analysis
Competitive analysis is an effective research method for helping you rank higher, increase traffic, and earn more conversions. Competitor Analysis helps you to identify your actual competitors, targeted keywords, topics to cover and many more. Competitor analysis can also be used to discover the strengths and shortcomings of your site as well as the sites of your rivals. Using this information, you may find areas where you are weak and improve on them, as well as places where your rivals are weak and capitalize on their shortcomings for your site and search results.
Create a Facebook Community to Build Brand Advocacy
Creating a community for your company can help you reach your target audience more frequently than depending just on a Facebook page.
How to create and promote a Facebook group to interact with your target audience?
Involve fans in a specific Facebook group.
Regular Facebook live broadcasts can help you to build relationships.
Using Facebook ads, you can attract new members to your community.
Leverage Micro Influencers
Influencer marketing is one of the most effective strategies to increase sales. Micro-influencers frequently speak to a specific audience, making them ideal for raising awareness about items and companies that match with their audience's interests.

Making the most of your micro-influencer should incorporate certain suggestions like user-generated content, sponsored posts, employing campaign-specific hashtags and story-telling.
With micro-influencers included into your marketing initiatives, you can increase your brand' reach and boost sales and website traffic, when required.
Create a Contest
Create a contest to increase engagement and lift SEO. Contest will increase website engagement & traffic, grows number of followers, increase brand awareness, grows your email database and many more.

There are all sorts of contests that can drive engagement and SEO. Some of the most popular contest types are Instant Wins, Pin to Win, Photo Contests, Video Contests etc. Social Media Contest is one of the finest ways to benefit your business.
Here are some of the specific benefits offered by social media contests.
Improve brand awareness
Increase sales & engagement
Improve customer loyalty
Ability to acquire new data
Build community & increase subscribers
Local SEO
Local SEO aims to increase the visibility of searches for companies serving their communities. It is crucial to optimize local search, particularly for the brick-and-mortar companies serving certain towns, cities, regions and even states.
Why local search is important?
Here are some statistics that demonstrate the continued importance of local search for companies:
50% of mobile searchers who carry out local searches are searching for such things as a local business address.
18% of local mobile searches lead to a sale within one day.
50% of individuals who did a local search on their phone went to a physical store within one day.
78% of local searches on a mobile device resulted in offline purchases.
Email Marketing
Email marketing is a method of marketing that can make the customers on your email list aware of new launched products, services, discounts and many more.

SEO & e-mail can be a powerful combination. Here are five methods e-mail and SEO may assist increase exposure of your search ranks.
Drive qualified traffic to your website.
Improve on-site engagement.
Develop & deliver more targeted and personalized content.
Improves social media engagement.
Gives content a second life.
Beauty Subscription Services
Subscription service is a business offering to sell your services on a set of timelines which can be weekly, monthly or yearly. Subscription services are one of the best way to promote the beauty & healthcare website.
How subscription service model works?
Subscription marketing is a business concept that produces recurring income via the use of a subscription pricing plan. Existing clients might choose to get the goods or services on a recurring basis in exchange for a monthly or annual charge. A subscription offering's objective is to enhance client retention while decreasing customer acquisition costs.
What are the benefits of subscription pricing?
Subscription based services attracts more customers.
Recurring billing generates consistent revenue.
Subscription charging improves the return on client acquisition expenses.
You can increase your earnings through up- and cross-selling.
It is simple to provide a proof of concept.
Encourage User-generated Content
User-generated content is any type of content submitted by users on online platforms such as social media platforms such as images, videos, comments, audio etc. Instagram is the major channel for user-generated content (UGC) for many companies. Users create and share posts that promote your company, exposing their followers to your goods and services. Better, you can share that information with your own audience, increasing your credibility.

Some of the user-generated contents are blog comments, Facebook comments or posts, customer reviews, user generated videos, user generated blog posts, forums, podcasts and many more.
Multi-channel Advertising
You need to have control of as many touchpoints as you can to keep your customers engaged. Touchpoints include how your customer finds your business on Instagram, Facebook, Pinterest, etc. It is an interaction that has the potential to alter the customer's perception of your brand or service. The touchpoint might occur before to, during, or after the purchase.
To make a sale in today's marketing, more touchpoints are required. Writing a promotional blog post, running online advertising, using traditional marketing tactics, or hosting a monthly podcast are not enough. To attract more customers and keep them engaged, you need to do much more.
How to win the marketing game?
Find out what your ideal customer is looking for with targeted advertisements in social media platforms.
Use third-party influencers to drive customers to your website.
Keep customers updated about company achievements, awards, contests and so on via press releases.
Use visuals such as high-quality images, memes, and infographics.
Offer free e-books and white papers that provide additional information to customers. For example, offer free diet advice that complements your paid wellness services.
Create YouTube Channel & Publish Tutorials
YouTube is the second largest search engine in the world and the influence of YouTube on the modern-day beauty market is very vital. Every day, more than 0.5 billion hours of videos are watched on YouTube. The main source of reference traffic for major cosmetic products is YouTube. Creating a YouTube channel is a marketing mandatory.
Here are some of the reasons why beauty industry leaders pay full attention on YouTube.
Beauty is obsessed among YouTube users.
Customers want benefits, not fantasies, when it comes to cosmetics.
In YouTube you can build an archive of evergreen content.
YouTube is used by 55% of marketers.
More than 32% of beauty & healthcare professionals use social media for professional networking.
How to Measuring Your Digital Marketing Strategy?
Measurement lets you decide what works and what doesn't work. Then you can improve, remove, or modify to achieve better outcomes.
Start by understanding what you want to improve, and then measure your success. For example, during the next 3 months' payable subscriptions should be increased by 50%.
Check out how your marketing programs have been implemented so far and make changes accordingly. For example,

Which marketing channel is driving more traffic?
Are you able to convert these visits to leads?
Are you getting a ROI from your marketing campaigns?
What are the total sales compared to previous months?
How people are landing your website?
Do you have a lot of repeat customers?