How to Promote an eLearning Website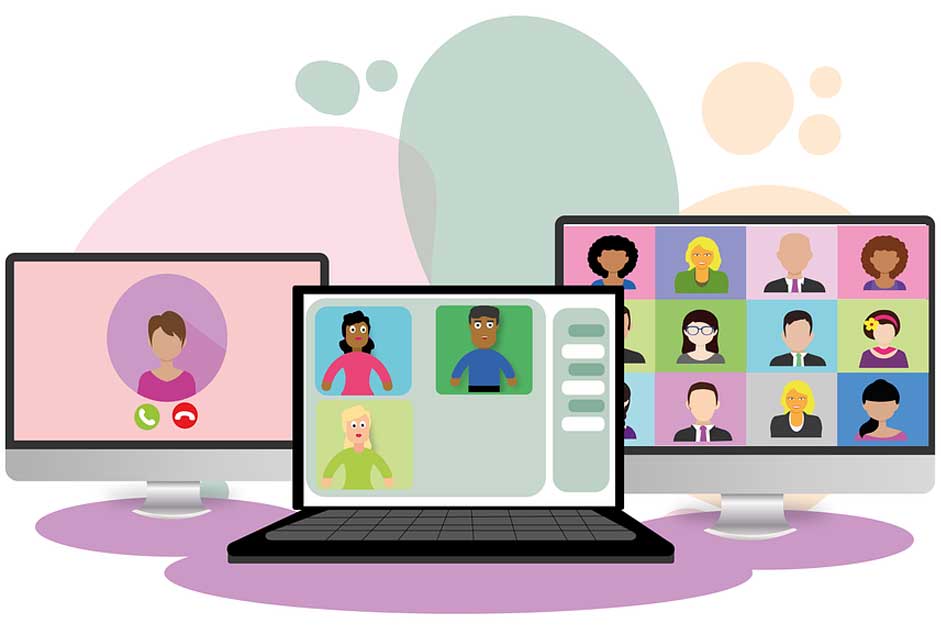 E-learning, a new version of distance learning, is carried out using Internet technologies and entails educational activities that do not necessitate the presence of both the teacher and the learner at the same time and place. When compared to traditional classroom education, e-learning provides numerous benefits to students.

Developing memorable e-Learning courses for your target audience is only half the battle. Knowing how to promote your e-Learning courses is the real trick. Below are some helpful marketing tips for promoting your eLearning courses.
21 Effective Ways to Promote Your eLearning Website
1. How to Identify Your Target Audience
If you have a real understanding of your target audience and precisely matching your message to what they want to hear ridiculously makes any ads that you are running much more effective and it also transforms the performance of your website.

The key is to deeply understand your target audience. Reddit and Quora are the best places for audience research.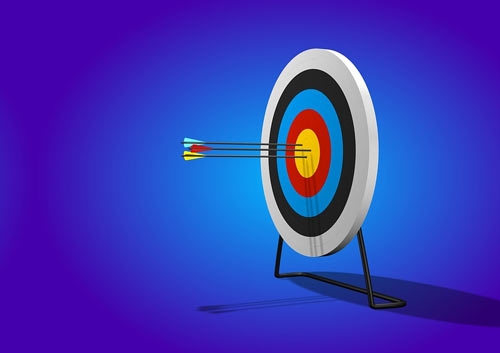 Go to Reddit and Quora and identify what questions people are asking about your products or service or problem that you solve. Both the sites are a goldmine for people that feel completely at ease asking questions. If possible, you can talk or email or conduct a survey to your customers directly and ask what they want or what exactly they are looking for.

The following questions will help you identify your target market so you can make better decisions and stop feeling overwhelmed in your business.
What is your core offer?
Who will see most value in your core offer?
What are the pain points?
How do they find solutions?
What makes you unique?
2. How to Utilize Content Marketing to Promote eLearning Courses
Content marketing is a tried-and-true method of promoting your eLearning courses. When it comes to eLearning courses, it is usually preferable to use content marketing rather than paid advertisements. It's a low-cost and simple approach to spread courses to your target audience without annoying them with advertisements. However, without specific rules, it might be difficult to develop content and promote courses.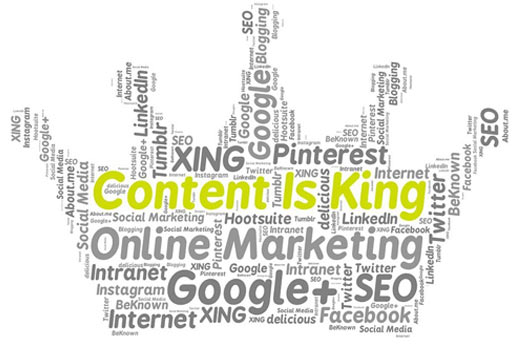 The majority of the top 3 pages on Google's search results average more than 2000 words each. As a part of the content marketing strategy, you should make sure all the posts you publish should meet the word count requirement.
Begin a Content Marketing Strategy by Conducting Audience Research
Examine the information that other e-Learning competitors have provided to their viewers while performing audience research. Make sure you come up with a unique approach to convey information that outperforms your competition. Find the tone, style, and voice that they prefer and include it into your whole content marketing plan.
How to Utilize Content Marketing for an e-Learning website?
Publish eLearning courses teaser and ask folks what they are expecting.
You must begin producing material based on your course topics.
Divide the course topic into tiny parts and create blog articles on each of them.
Publish brief lessons on the subject of your course.
Involve your course instructor in the creation of a relevant post.
Cover course material by guest blogging on different specialty websites.
3. Publish Students' Accomplishments with Interviews
On your eLearning site, highlight your students' successes, stories, and course experience. Nothing is more motivating than informing your audience how your courses changed the lives of your students.
Tips for covering your students' stories
Cover one student's story in a single post with a personalized title.
Share students' photos and related special moments.
Create a questionnaire that collects previous and post-course taking data.
Inquire as to which aspects of the course he/she enjoyed the most or had the most impact on them.
Covering students' stories in your eLearning site not only inspires but also increases engagement. As you highlight achievement, your students and well-wishers will be eager to share it on social media, bringing you additional leads in the long run.
4. Public Relations
The actions were taken by an e-learning firm to shape brand perceptions and establish connections with its customer base, target audience, partners, and other key stakeholders. Public relations may help you position your brand positively while also maintaining and developing relationships with your target audience and key stakeholders.
Some of the best examples of PR tactics to leverage:
Using press releases to spread the word.
Participating in community events.
Taking advantage of social media platforms.
Partnering up with influencers.
Turn negative publicity into good PR.
5. Research Your eLearning Competitors
Competitive analysis is the act of discovering and analyzing your rivals' strategies in order to evaluate their strengths and weaknesses in relation to your own business, product, and service. The objective of a competitive analysis is to acquire the intelligence required to establish a line of attack and a go-to-market plan. A good competitive analysis helps identify the strengths and weaknesses of your company in relation to the alternatives.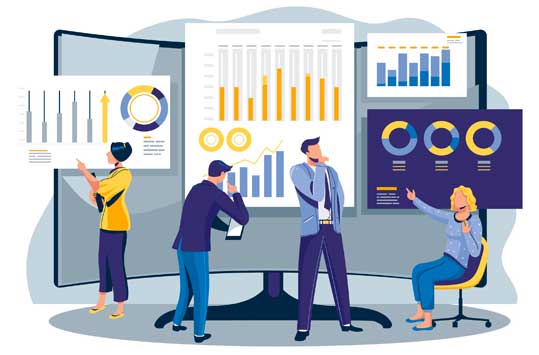 How to do a Competitive Analysis?
Define your competitors and identify the level of competitors.
Discover your competitor's organic and paid keywords.
Learn from your competitor's content.
Analyze the landing pages, content and mentions.
Track your competitor prices.
Get your competitors' traffic insights.
Analyze competitors' backlink profiles.
Conduct competitor analysis on social media.
6. Host Webinar & Podcast
Webinars and podcasts are quite popular and this is very important to promote your eLearning courses. Because they can be hosted without the need for conference space, they have mostly replaced actual meetups. And, with sophisticated technologies and social media support for live streaming events, this is the simplest and most efficient method to reach out to people.
Tips to Host Webinars and Podcast for eLearning Courses
Select webinar and podcast topics that are closely connected to your courses.
Invite professionals in your field and ask questions to them on behalf of your audience.
Invite your successful students as guests and invite them to explain how the training benefited them.
Address people's problems in your specialty and explain how your course may assist them.
7. Directory Listing
A directory listing is a local business listing that includes your NAP (name, address, and phone number), as well as some other information that might be critical to the success of your local SEO. Submitting to local and industry-specific directories helps satisfy Google's relevance requirements while also boosting direct traffic.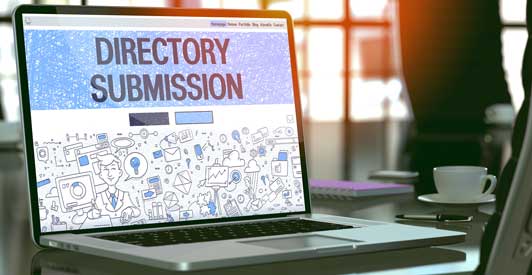 Directory submissions are classified into three types:
Basic Directory Submissions, Normal Directory Submissions, and Multiple Directory Submissions.
Basic Directory Submission: A single URL, a single description, and numerous titles are published to various categories using this same URL.
Manual Directory Submission: Directory of Manuals Numerous descriptions are utilised for multiple titles and one URL in this submission.
Multiple Directory Submission: Here, multiple internal URLs (recommended 8-10) of the same site are uploaded, each with its own title and description.
What Are the Benefits of Directory Submitting?
For improved search engine rankings, put your website in the major directories. This will provide your website with the necessary exposure online. Directory submission is an excellent strategy to boost search engine ranks and build links.
One of the main benefits of directory submission is that they will receive high-quality backlinks. Search engines assess the number of backlinks you have, and directory submission will offer those backlinks to your website.
If you've used the right keywords for your entries, your directory listings will appear in search engine results.
8. Participate in Forum Discussions
In SEO, forum posting comprises websites participating in online discussion forums to answer old and new queries in order to divert traffic. Forum posting encourages discussions with other websites and provides insight into your website's efficiency.

Forum posting promotes discussions with other websites and provides insight into your website's efficiency. To begin Forum posting in SEO, a website just has to join up and begin publishing discussion articles. Must participate in forum discussion sites like Yahoo Answers, Digital Point Forums, Google Product Forums, Warrior Forums, etc.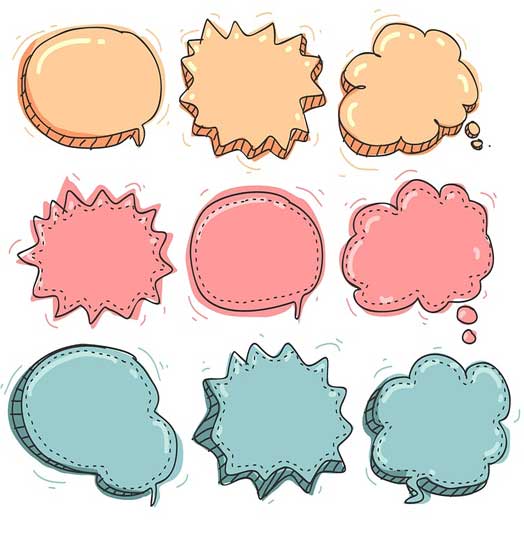 What are the benefits of SEO forum posting?
A successful posting transforms a discussion into a business opportunity.
Increases the number of visitors to the website.
Improve customer support & increase brand awareness.
Encourage constructive discussion & identify problems faster.
9. Post a Slideshow on SlideShare
SlideShare, a Scribd-owned website that allows you to publish and distribute presentations online. The characteristics of SlideShare make it a great tool for business growth. It's a busy site with a well-focused audience and less competition. If you use SlideShare in the correct way, you'll discover it's a very powerful tool.
SlideShare can be used for various purposes
Increase traffic.
Improve your Google ranking.
Grow your followers & subscribers.
Build your brand
Marketers have recognized the SEO benefits of publishing their presentations with SlideShare because of its high website authority.
10. Technical SEO
Technical SEO refers to website and server optimizations that aid search engine spiders in more effectively crawling and indexing your site. Crawling, indexing, rendering, and website architecture are all important aspects of technical SEO.
Most crucial aspects of Technical SEO are
Fix indexation and crawlability issues.
Fix internal linking issues on your site.
Test website speed.
Review Google Search Console & Bing Webmaster tools.
Check canonical issues.
Check website loading speed in desktop & mobile.
Check custom 404 error page test.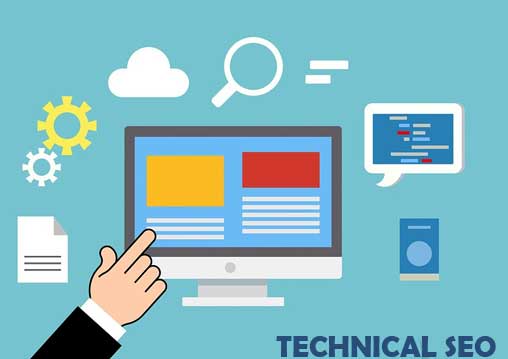 11. Publish eLearning Courses Release Blog Post
How do you notify your audience that you've launched a new course? Is it enough to simply post the course and distribute it on social media? No, you must take one step forward from there. Consider including a course release blog post with each course and talking extensively about it with a background.
What should a course release blog post contain?
Provide specifics about your eLearning courses.
Talk about special classes and how they might help students.
Explain why you designed this course and provide a background story.
Describe how your course differs from the others offered.
Define who this course is intended for.
You can talk about any discounts you may be offering with your release.
12. Social Media for eLearning Courses
Social media can be used as a backchannel in eLearning to connect learning communities or smaller classrooms around a certain topic or event, to share highlights, make statements, upload pictures, and so on. The new learning trend is to utilize social learning strategies in eLearning. Start using social media platforms like LinkedIn, Facebook, Twitter, Instagram & Pinterest.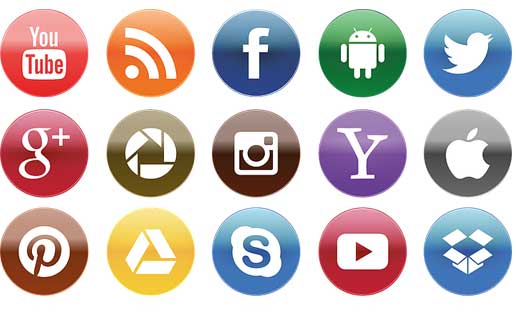 How social media can be used for e-learning?
Use Facebook live to showcase your eLearning courses.
Create a Facebook group.
Post infographics on Pinterest.
Hashtags bring together publicly posted and available materials on a given topic across all social media platforms.
13. Q & A Websites
For digital marketing, Q&A websites are ideal. There are other reasons to work on Q&A websites, in addition to giving top rankings for digital marketing efforts. Question & Answer websites are another off-page optimization activity in SEO that can help you acquire a lot of visitors.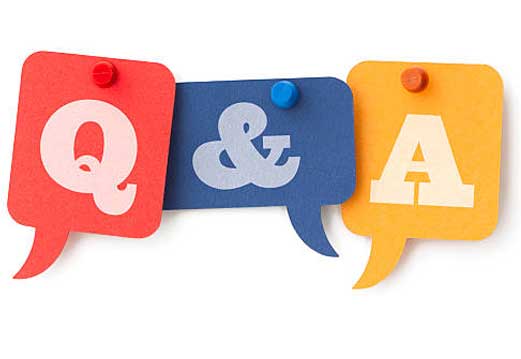 Search engine optimizers should leverage the greatest question-and-answer websites on the Internet to bring more organic traffic to their site. Obtaining backlinks from leading Q&A sites allows for increased market brand awareness.
Some of the top Q&A websites are Quora, Reddit, Yahoo, Answers.com, EHow, Ask Reddit and many more.
14. Offer Free Courses & e-Books
Another efficient approach to market eLearning courses is to provide free courses and eBooks. You may produce helpful Courses and eBooks in your field and make them available to your audience for free. This is also a proven method for increasing email subscriptions and returning visitors to your eLearning website.

You can ask visitors' emails to download eBooks & enroll in a free course and have their consent to send emails and newsletters.
15. Email Marketing
Learn about the latest email marketing trends, tactics, and best practices that can help you create leads and develop your eLearning business as a marketer. If you own an eLearning site, pay attention to the tips and tactics for using email marketing to boost your eLearning site's brand.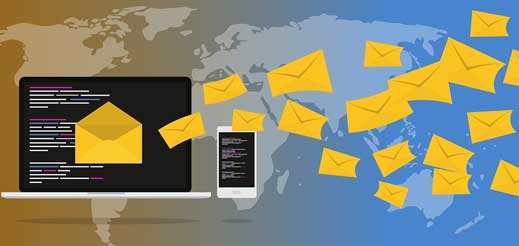 Collect user emails using valuable blog content.
Take advantages of email marketing tools like SendGrid, Mailchimp, Sendinblue, MailerLite and many more.
Boost your content through email and ask feedback.
Include links to your social media accounts in your email.
Earn backlinks through email.
Maintain an email list with a high level of engagement.
16. Guest Blogging & Guest Lecturing
Publishing an article on someone else's website is known as guest posting. The first thing you should do is look for opportunities to write guest posts. Your major goal while looking for places to guest post is to identify sites that are relevant to your area or industry. Along with that make sure that the blog owner is active on social media.
Guest blogging usually has three main objectives
Establishing yourself as an authority and well-known name in the industry.
Getting exposure back to your website.
Build backlinks to your website.
17. Create an Affiliate Program
Affiliate marketing is gaining in popularity and is quickly becoming a go-to marketing approach for many companies. Affiliate marketing works by rewarding people for promoting your brand and referring customers in exchange for a commission for each successful referral they send your way. Students, industry experts, course instructors, social media groups can be affiliates for your online courses.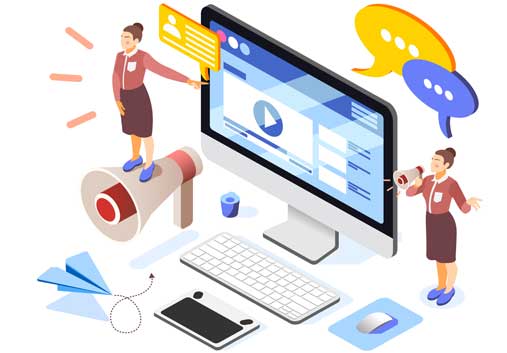 Affiliate marketing is a great method to monetize your site, especially if you don't sell any items or services. Top education affiliate programs for e-Learning are Treehouse, Coursera, Udemy, 360 training, Quickstart, etc.
18. Influencer Marketing
Internal and industry specialists with active networks are used in influencer marketing to help accomplish measurable business goals. Contact education bloggers who update recent education trends, other current trends, and many more.

Education bloggers primarily discuss various online and offline education platforms, alternative career options, how to make learning enjoyable, short study tips, motivational presentations, and so on.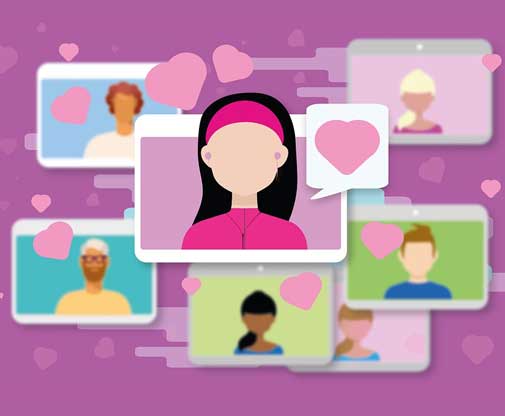 Most of the time, these influencers are students from higher education, teachers from prestigious institutions, and others who are interested in discussing current trends and curriculum. Some of the best influencer marketing platforms in India are Plixxo, OPA, Influencer.in, PulpKey, Qoruz, etc.
19. Post User Reviews & Testimonials
Reviews and testimonials are good for e-Learning, they are an opportunity to include more user-generated keyword-rich content on your site for FREE. You'll rank better in SERPs, appear more authoritative to users, and attract the right customers if you use SEO-friendly reviews and testimonials.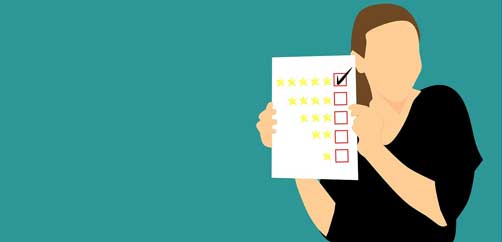 Customers' positive experiences and honest stories help to develop trust with site visitors who are on the fence about your offerings. You can gain more customer reviews and testimonials from Facebook reviews, LinkedIn recommendations, YouTube video reviews, and many more.
20. Create Case Studies and Success Stories
Case studies and success stories are excellent resources for learning more about how to optimize a website for search engines. These can be utilized as social proof to provide customers the context they need to decide if they're making the right decision.

A case study will dig into how a product or service works, whereas a success story will provide proof that it works. They provide real-world examples of how your brand assists customers in achieving their objectives. While creating a case study you make sure to tell the story from start to end, make sure that your case study is easy to read, try to include real numbers, brief about specific strategies in your case study, etc.
21. Start a YouTube Channel
YouTube is the second-largest search engine in the world. YouTube is more than just a repository of viral online videos and entertaining vlogs. In fact, you can use this video-sharing platform to enhance the engagement and immersion of your eLearning course for your audience.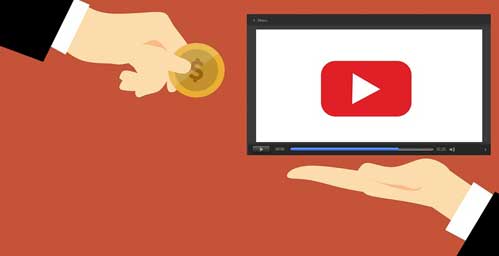 How to Use YouTube Effectively in eLearning
Publish eLearning courses promotion video on YouTube.
Create webinars that can be used as reference tools by learners.
Create tutorials that break down complex tasks.
Make a list of must-see YouTube videos.
Upload your online training events that are currently taking place.
Create eLearning videos that are mobile-friendly.
Motivate online learners to create their own YouTube presentations.