How to Promote your eCommerce Website in 90 Days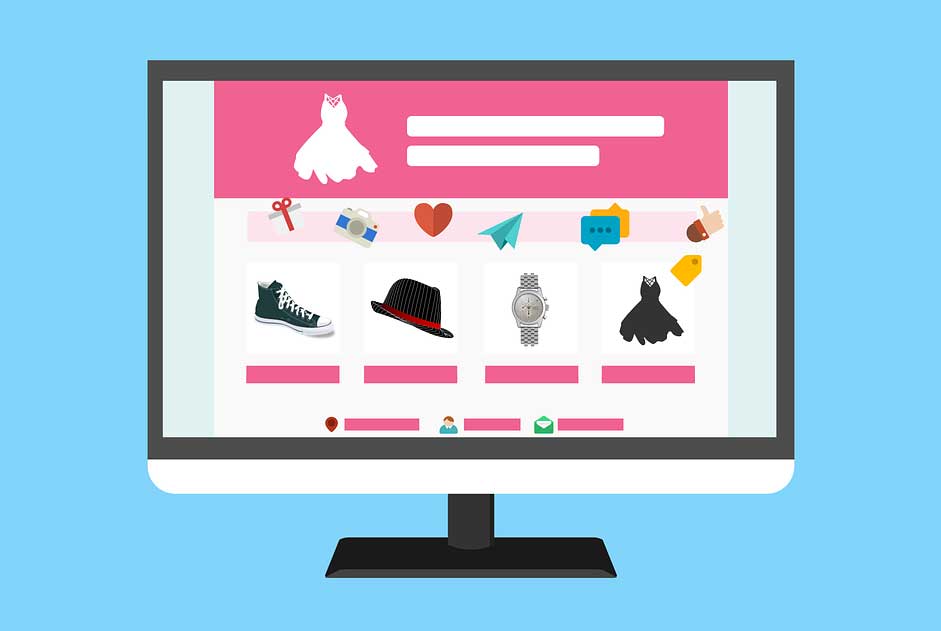 Search engine optimization is low-hanging fruit for eCommerce websites. Your products must rank higher than those of your competitors, and they must be displayed correctly so that potential consumers can locate the things they require in the SERPs.

To enhance visitors, look through our eCommerce SEO advice.
18 Ways to Promote Your eCommerce Site
Choose the Right Content Management System
Your organization will be able to easily deliver amazing customer experiences across all channels with the right content management system (CMS).

It is not always easy to decide which CMS to use. A Content Management System will assist you in creating and maintaining your website as well as all of the important content for your business. As a result, it's a good idea to educate yourself on your options before jumping to conclusions.
Six CMS features to look for
Core functionality – A CMS platform must deliver on its promises. Its core functionality to assist you in managing (creating, adding, and deleting) your content should work flawlessly. To ensure that you're finding the best CMS platform for your needs, the core functionality should align with your business goals.

Content editor – One of the primary features of any modern CMS platform should be an easy-to-use content editor. They can save you time when it comes to updating and maintaining your content, making them ideal for anyone who works in your company.

User administration – There is a good chance that your CMS platform will be used by several people. From the writer to the marketer, the SEO expert to the IT support, you want to make sure that everyone on the platform is assigned the appropriate role.

User management should be simple, and assigning roles and permissions should be simple for everyone on your team.

Design adaptability and mobile compatibility – The degree of control you require in your CMS platforms defines the extent of design flexibility you will require. If you want to use an existing template or theme for your pages, look into the platforms that offer a starting point for you.

Mobile-responsive content is essential nowadays, so in addition to design flexibility, it is important to consider the ability to improve the User Experience if necessary.
Ecommerce and marketing capabilities – Your CMS platform should be capable of more than just managing your content. It can assist you in introducing e-commerce features in a straightforward yet effective manner.

It could be native e-commerce feature facilitation, such as building landing pages and improving the shopping cart experience.

Integrations and plugins from third parties – A fantastic CMS platform does not have to offer everything natively. If you want to go beyond the basic elements of a content management system, third-party integrations are essential.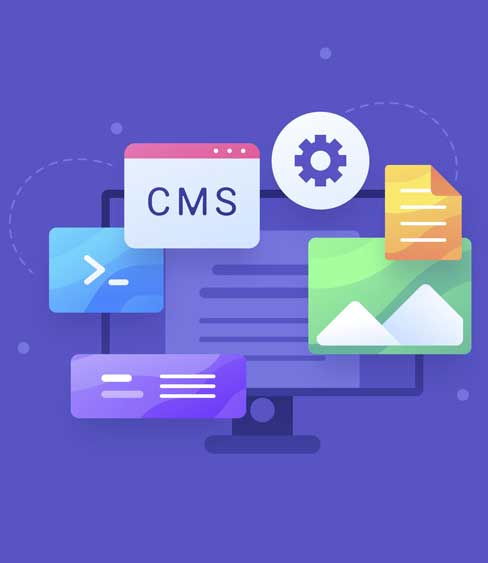 Engage in Social Media
Having a strong online presence on social media is critical for any brand to establish a deeper connection with its audience and capture prospects' attention with eye-catching posts. The number of comments, likes, and shares on social media is used to calculate engagement.
15 Tips for Increasing Your Social Media Engagement
Analyze your current engagement.

Post content that is worth interacting with.

Respond to all comments.

Post your content to LinkedIn.

Get more followers.

Organize contests and giveaways.

Use images in every post.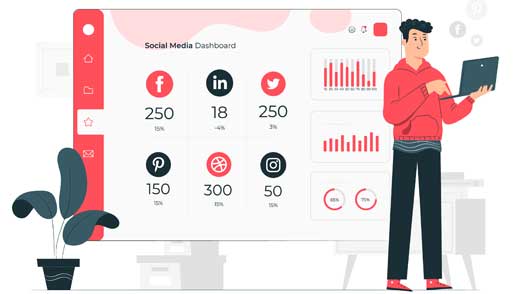 Post multiple times daily.

Make your headlines more engaging.

Share content that is relevant to your audience.

Start a Facebook group and get into other Facebook groups.

Organize a weekly Twitter chat.

Use emojis, Instagram stories, and so on.

At the beginning of a post, use two attention-grabbing words.

Make hashtags and images/graphics for specific content.
On Page SEO
Check Title Tags, Meta Description & Header Tags – These tags are required to declare your character set for the page and should appear on all pages.

Optimize Images – Web image optimization is the process of delivering high-quality images in the correct format, dimension, size, and resolution while maintaining the smallest possible size. Image optimization can be accomplished in a variety of ways, including resizing, caching, and compressing the size.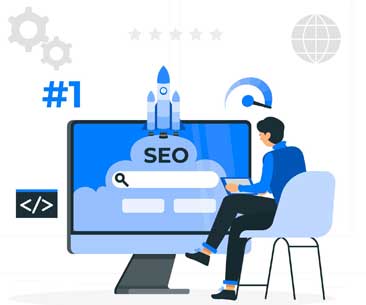 Check Hidden Text – Hidden text is text that search engines can read but your visitors cannot see or read. It is also known as invisible text or fake text. Using such text can boost a page's ranking, but it violates search engine guidelines and is considered a black hat SEO technique.

Check Duplicate Content – Duplicate content provides little to no value to visitors and confuses search engines. Duplicate content should be avoided because it can harm your SEO performance.

Optimize for long tail keywords – Focusing on long-tail keywords is an excellent SEO strategy. Long-tail keywords are those that are more specific – and usually longer – than more commonly used keywords. Long-tail keywords receive less search traffic but have a higher conversion value because they are more specific.

Link Internally – An internal link is any link that connects one page of your website to another. Links are used by both users and search engines to find content on your website. As a result, good internal links are critical to your SEO.

Keyword Optimization – Conduct keyword research to identify the most important keywords. The keyword should accurately describe your content. The keyword has a high enough search volume to drive traffic to your site from your ideal target market.

Create a URL that is SEO-friendly and includes the primary keyword – Create a page URL that includes the primary keyword. In the permalink, avoid using any stop words, special characters, or unnecessary words.
Technical SEO
Identify orphaned pages – Orphan pages are those on your website that aren't linked to from anywhere else on your site. This means that a user isn't sure where to go next for more information because your page isn't linked to other parts of your website. These pages aren't indexed, so search engine crawlers can't find them. Even if your orphan pages are included in your XML sitemap, they are still an SEO issue.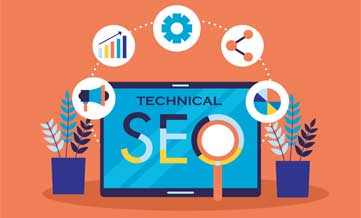 Errors, Warning, Notices etc. – If you see this warning in your SEO audit, it means that there are pages on your site that do not have any internal links pointing to them. They are still indexed by search engines and can receive visitors. If there is no way to find this content on your website, it may result in a poor user experience.

Website Speed Test (desktop/mobile) – Site speed is very important and it affect SEO. Page load time, like most ranking factors, will not earn you a top spot on the SERPs on its own, but a slow speed will prevent you from ranking higher. To improve your search rankings, you must optimize both site speed and user experience.

Check and make sure Analytics codes are implemented – Analytics is the process of collecting, tracking, and analysing marketing data with the primary goal of increasing organic traffic to your website. Google Analytics is one of the most widely used free SEO analytics tools.

Review Google Search Console & Bing Webmaster Tools – Google Search Console and Bing Webmaster Tools both use similar methods to verify a website's ownership. Webmasters can use this feature to log into their Google Search Console account and import all verified sites and sitemaps to their Bing Webmaster Tools account.
Check Structured Markup – Structured data is a standardized format for marking up web page information. Search engines may use structured data in so-called rich snippets to visually improve the user experience.

Fix Canonical Issues – A canonical tag informs search engines that a particular URL represents the master copy of a page. In practice, the canonical tag instructs search engines as to which version of a URL you want to appear in search results.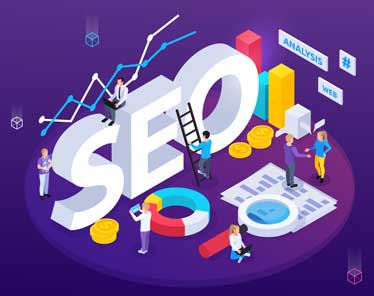 Check Custom 404 Error Test – If a page returns a 404-error code, it means it does not exist and will not be indexed by Google or other search engines. These links are known as broken links because they provide a poor user experience.
Off Page SEO
Get More Backlinks – When one website links to another, a backlink is created. Backlinks can also be referred to as "inbound links" or "incoming links." Backlinks are important for SEO because they tell Google that another resource values your content enough to link to it from their own.

Check Domain Authority & Page Authority – Page Authority assesses the predictive ranking strength of a single page, whereas Domain Authority assesses the predictive ranking strength of entire domains or subdomains. Domain and Page Authority scores range from one to hundred, with higher scores indicating a higher likelihood of ranking.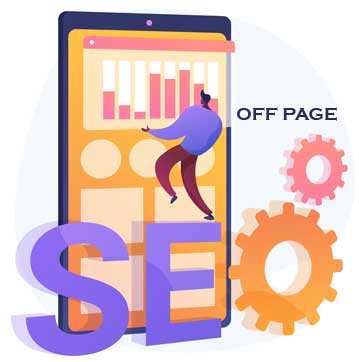 Check MOZ Spam Score – Moz Spam Score is a numerical value that represents your website's likelihood of being penalized by Google. A score of 1%-30% is considered a Low Spam Score. A score of 31%-60% is considered a Medium Spam Score. A score of 61%-100% is considered a High Spam Score.

Local SEO – Local SEO is a search engine optimization (SEO) strategy that helps your business appear more prominently in Google's local search results. Local SEO can benefit any business that has a physical location or serves a geographic area.

Spy on Your Competitors – Spying on competitors isn't nearly as sinister as it may appear at first – it's simply a way to monitor their digital marketing strategies, content, keywords, and so on. Furthermore, it provides an excellent opportunity for benchmarking, allowing you to understand how well your marketing efforts are paying off.

Submit Content to Aggregator Sites – Content aggregator websites (Reddit, Alltop, Inbound, Mix, Digg etc.) republish and collect content so that viewers can see articles from various media on a specific topic, such as marketing, business, or design.
Reach out to reporters on Help a Reporter Out – Help a Reporter Out offers both free and paid packages to users. The free package includes receiving the HARO daily email and responding to reporters who have questions posted, as well as vice versa. HARO provides journalists with a source database for upcoming stories.

Create your own forum – Creating or adding a forum to an existing website has a number of advantages. You not only organise the online community and encourage active user participation, but you also increase the popularity of your website and grow your user base in the long run.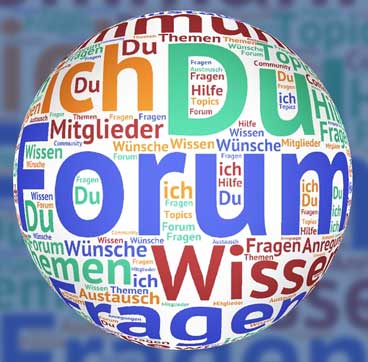 Publish a Press Release – Press releases are an important form of communication because they increase brand awareness and generate interest in your products and services. They draw attention from both traditional media and Google or Yahoo News, and they generate high-quality backlinks to your website.

Guest Blogging – The basic definition of guest blogging is simple: it is posting as a guest on another person's blog. Guest blogging used to be a great way to rank, be seen, build a good reputation, and, for many, get backlinks.
Content Optimization
Update your content with Targeted Keywords and Long-Tail Keywords – A target keyword is a specific word that a website knows potential traffic/customers will type into a search engine when looking for the services that the website provides.

Long-tail keywords are those that have a low search volume. Long-tail keywords are longer and more specific keyword phrases that visitors are more likely to use when they are nearing a point of purchase or using voice search.
Do a Real Time Content Analysis with Yoast SEO –
Real time content analysis with Yoast SEO helps to improve the SEO page rank. This free content analysis tool will assist you in improving the readability and search engine ranking of your content. This free tool will assist you in analyzing the following data.

– The ability to adjust your Header Tags & meta description.
– Analysis of keywords and internal links.
– Content readability.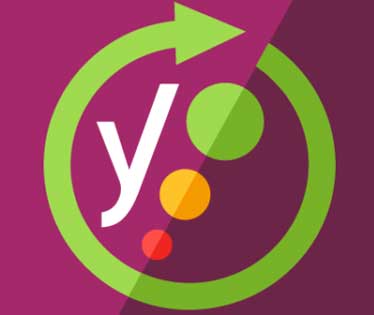 Add Social Share Buttons – Put social share buttons at the top and bottom of the page. These social share buttons make it simple for users to share your content, providing you with social proof and traffic.
Promote Your Content
Content Promotion is the process of distributing blog posts and other resources through both paid and organic channels, which may include pay-per-click advertising, influencer outreach, public relations, social media, email marketing, and syndication.
How to promote your content?
Create 20+ snippets for mass social media sharing.

Message influencers on LinkedIn, so they read, share, and link to the content.

When sharing, make sure to credit your expert sources.

Email your sources to encourage them to read, share, and link to your content.

Contact people who have shared content that is like yours.

Include a link from your most popular product to your new product.

Make a .pdf file out of the content, especially top products. So that they download and refer it later.

Share content on online communities like Quora, Medium, Reddit, Growth Hackers etc.

Publish product images and teasers on Instagram.

Share the post to your Tumblr feed.
Advertise via Ad Networks
Ad networks collaborate with publishers all over the Internet, assisting anyone with unsold inventory or ad space who wants to monetize their offerings.
Where to advertise your products?
Google Display Network – Google Display Network (GDN) is a collection of over 2 million websites, videos, and apps where your Google Ads can appear.

AdRoll – AdRoll is a simple and effective platform for online advertising and retargeting previous website visitors in order to entice them to return to your site.

Microsoft Advertising – Microsoft Advertising (formerly Bing Ads, Microsoft adCenter, and MSN adCenter) is a pay-per-click advertising service available on the Bing, Yahoo!, and DuckDuckGo search engines.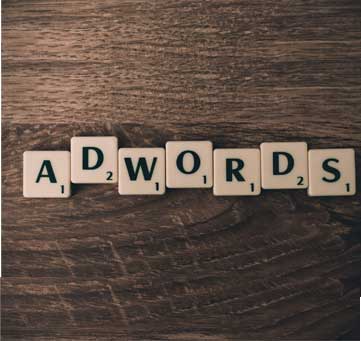 Quora Ads – Quora advertisements are a feature of the Quora question-and-answer platform. Quora ads are an excellent way to reach users during the awareness and consideration stages of the marketing funnel.

Taboola – Taboola is a native ad platform for marketers to get their content product in front of people in a natural way. The platform allows you to create self-serve ads and run native ad campaign across their platform.

Outbrain – Outbrain is a web advertising platform that displays chumboxes, which are boxes of links to pages within websites. It displays links to the sites' pages as well as sponsored content, which generates revenue.
Email Marketing – Build an Email List
Email marketing is the act of sending promotional messages to a large number of people. It is typically used to generate sales or leads, and it may include advertising.
How email lists can help eCommerce stores
Use tools like Hello Bar. Hello Bar is a website service that allows you to create messages for your visitors.

Use free email marketing tools like Mail Chimp, HubSpot, Sendinblue, Freshworks, Zohar etc. Choose a good template and start sending emails.

Promote content, send exclusive discounts and many more.

Add a call to action on your Facebook business page.

Organize an online webinar or a Facebook Live.

Ask website visitors for feedback.

Newsletter popups and exit popups.

Promote a contest on social media.

Create a referral program & landing pages.
Optimize Banner Images
Images are critical for making your content more accessible, appealing, and engaging to users, but they are also important for SEO.
5 Strategies to Optimize Banner Images
A/B testing to optimize banner.

Optimize for mobile and use unique images.

Try video ads with caution.

Always include a CTA.

Choose right style, colors, and images.
Create More Landing Pages and Videos
Landing Pages can help you optimize visitor actions and make changes as needed. A landing page focuses on specific keywords for which you want to rank and always includes a call-to-action (CTA). It is usually part of a larger inbound marketing campaign with the goal of increasing your share of total search traffic in your industry.

Add videos to your landing page and this will help to attract high-quality visitors to your website, which will help your overall SEO in the long term.
What are the best practices in creating a landing page?
Create a benefit-focused headline and continue to A/B test everything.

Align the goal of your ad campaigns with the goal of your landing page.

Include a clear and standout call to action.

Remove all navigation and make your page mobile-friendly.

Keep in mind to include a thank you page.

Choose the right video hosting platform.
Create more Infographics
Infographics can enhance your SEO efforts. Infographics can help you build links and earn organic inbound links. People will be eager to share a stunning, visually appealing infographic chock-full of valuable stats and information if you create it. To create infographics try using tools like Canva, Venngage, Pikochart, and many more.
Infographics that go viral all have three things in common:
Fantastic design. First and foremost, viral infographics are visually appealing and professionally designed.

Statistics that have been thoroughly researched. In most cases, a good infographic contains interesting statistics or facts about a specific topic.

Promotion and distribution. If the infographic is not well promoted, the first two elements are mostly useless. As a result, social media promotion and email outreach are equally important in making your infographic go viral.
Use Influencer Marketing
Influencer marketing focuses on sending your brand message to a select group of industry influencers rather than the general public, depending on those influencers to amplify your message to a pre-qualified audience.
5 tips for influencer marketing success
Create genuine influencer content and build long-term connections with the influencers you collaborate with.

Create engaging content not advertisements.

Clearly mark sponsored influencer marketing content.

Include influencers in all of your marketing efforts.

Work with micro influencers instead of the biggest names.
Boost your eCommerce store by offering Free Shipping, Promocodes & Discounts
There is a continual struggle for online marketers and retailers to not only improve website rankings and manage brand recognition but also to identify the best approaches to improve their SEO strategy and overall marketing tactics.
5 easy ways to boost your eCommerce store
Offer coupons for new customers.

Customers who return should be rewarded.

Make a generous offer.

Create a sense of urgency and offer free shipping.

Give discounts on a regular basis.
List your Products in Amazon & eBay
You must first post your goods on Amazon before you can begin selling them. You can include information about your product such as its category, brand name, features and specifications, pictures, and pricing.

To sell on eBay, you must first create a seller account. After you've successfully registered an eBay Marketplace seller account, you can begin adding products to your shop.
Encourage Product Reviews
Responding to reviews effectively can inspire consumers to alter or delete negative reviews, which can enhance your overall review placement and CTR. When customers leave reviews on your site, they are really supplying you with an extra unique material that Google can monitor and index.

The following statistics, according to Search Engine Watch, back up your decision to include product reviews on your eCommerce website:
Before visiting a company, 90% of customers check reviews.

Customers are more likely to spend 31% more on a business that has excellent reviews.

Reviews can boost your results by using fresh user-generated content.

Only after reading a good review will 72% of consumers take action.
Master YouTube Marketing
YouTube is the internet's second-largest search engine. YouTube may help you boost your SEO and brand awareness. Marketers may use YouTube to provide distinctive content that is simple to watch and share. If you utilize YouTube as part of your marketing plan on a regular basis, it may be a cost-effective method to build your brand.
How do you create a YouTube strategy?
Create a YouTube channel for business.

Learn about your audience.

Research your competition.

Learn from your favorite channels.

Upload and schedule your videos.

Increase the number of views on your videos by optimizing them.

Optimize your channel to gain more subscribers.

Consider advertising on YouTube.

Try working with an influencer.

Analyze and adapt
Start Tracking the following using Google Analytics
Page Naming Strategy – Page Naming Strategy focuses on the validation of fundamental page components such as Page Name, Site Section, and Page Type (404 errors), among others.

Site Search Functionality – Page Search is an important tool that helps you figure out what visitors to your site are looking for. It provides helpful information about what visitors search for when they come at the site.

Product & Services – From the product description page to the cart and checkout process, and finally to the buy confirmation page, this component records product and shopping cart activity. This component gives you information about every phase of the process, including final orders, units, and income.

Onsite Promotions – Onsite promotions aid in determining the efficiency of promotional sections on the site and the influence they have on site conversions.

External Campaigns – External Campaigns will have important insight into which channels are bringing in the most traffic and which marketing campaigns are converting the most visitors.

Product Finding Methods – Product finding methods is​ a valuable report used by online retailers to gauge insights like how users find products on your site and which methods are most successful at driving conversion.